Wayfinding Design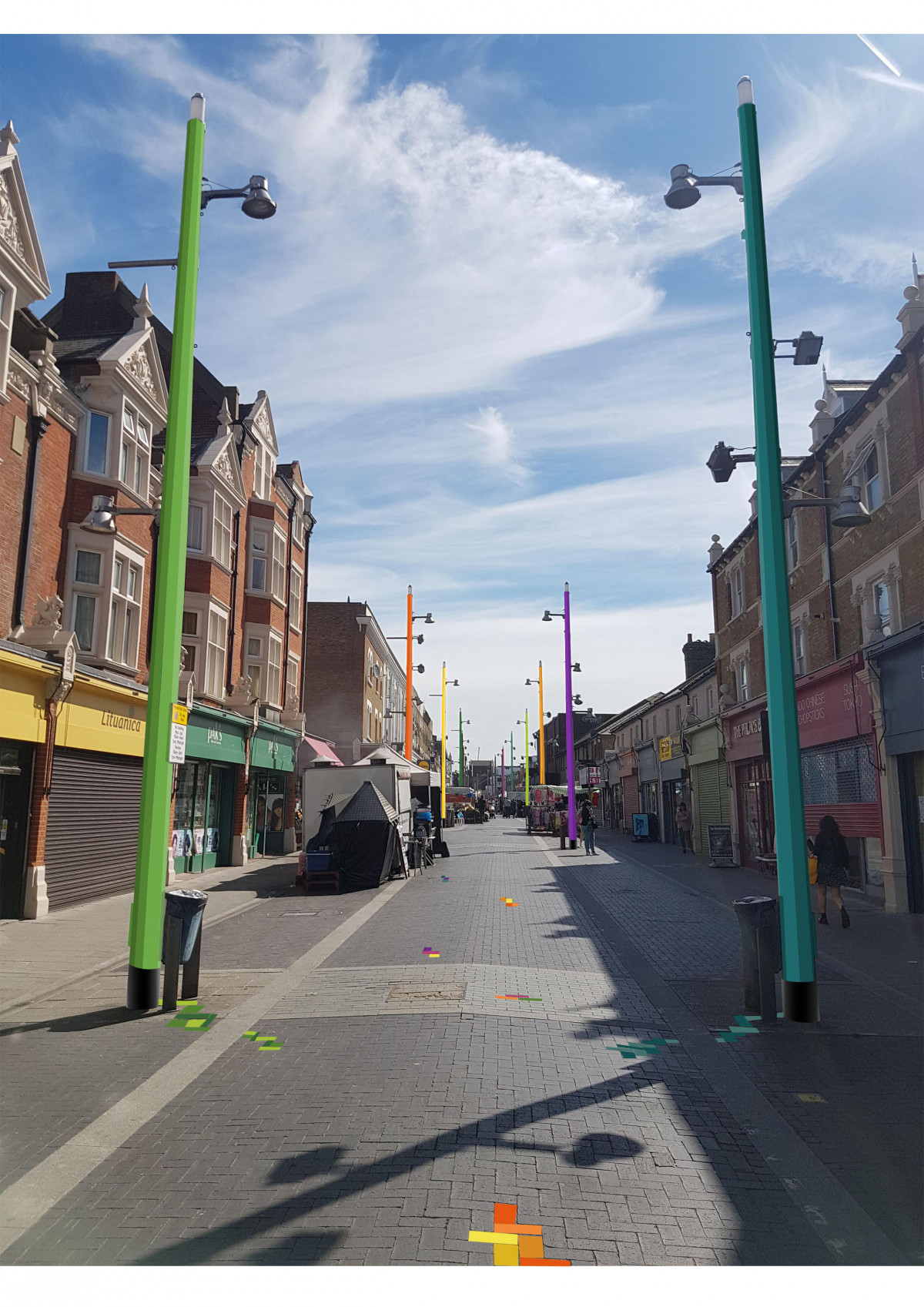 London Borough of Waltham Forest
Celebrating Europe's longest street market through Wayfinding
Walthamstow has a thriving town centre, at the heart of London's first Borough of Culture and is home to Europe's longest street market. Mima was tasked with developing a wayfinding strategy that mirrored the vibrancy and uniqueness of this long-established vital part of the community.
Our Task
The project, led by Matter Architecture, included public realm improvements, 'meanwhile' sites, pop-up events and public art competitions. Mima was commissioned to complement Matter's work by delivering a placemaking strategy and environmental design solution for the public realm. The aim of the project was to strengthen and enhance the overall look and feel of the High Street, whilst supporting the celebration of the various community activities.
Walthamstow's open-air market is interwoven into the rich history associated with the High Street which measures 1km in length. To the west, are the Lee Valley and Walthamstow Wetlands, London's newest nature reserve, and to the east the ancient woodlands of Epping Forest; these natural areas are in stark contrast to the monotone Victorian High Street.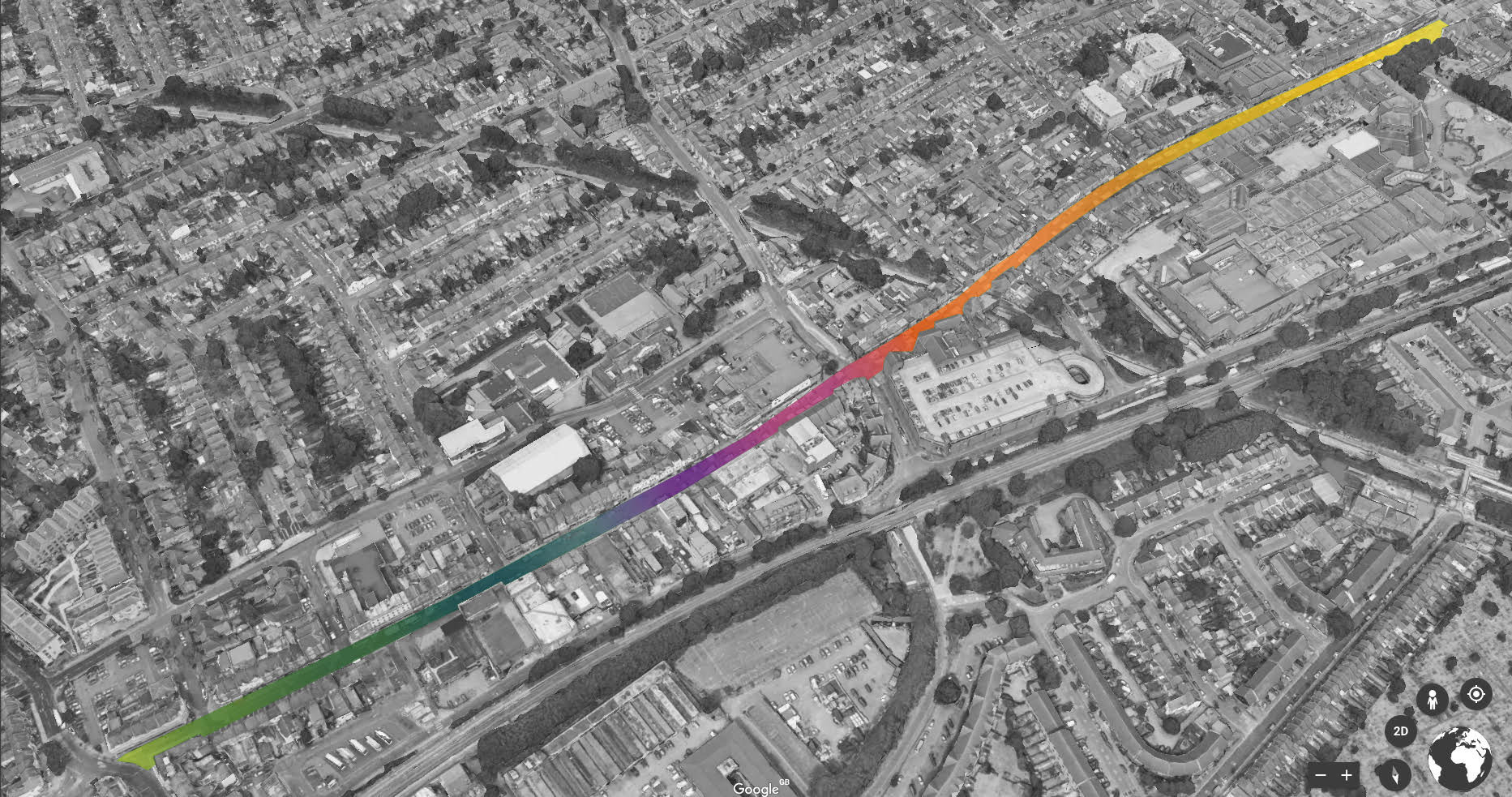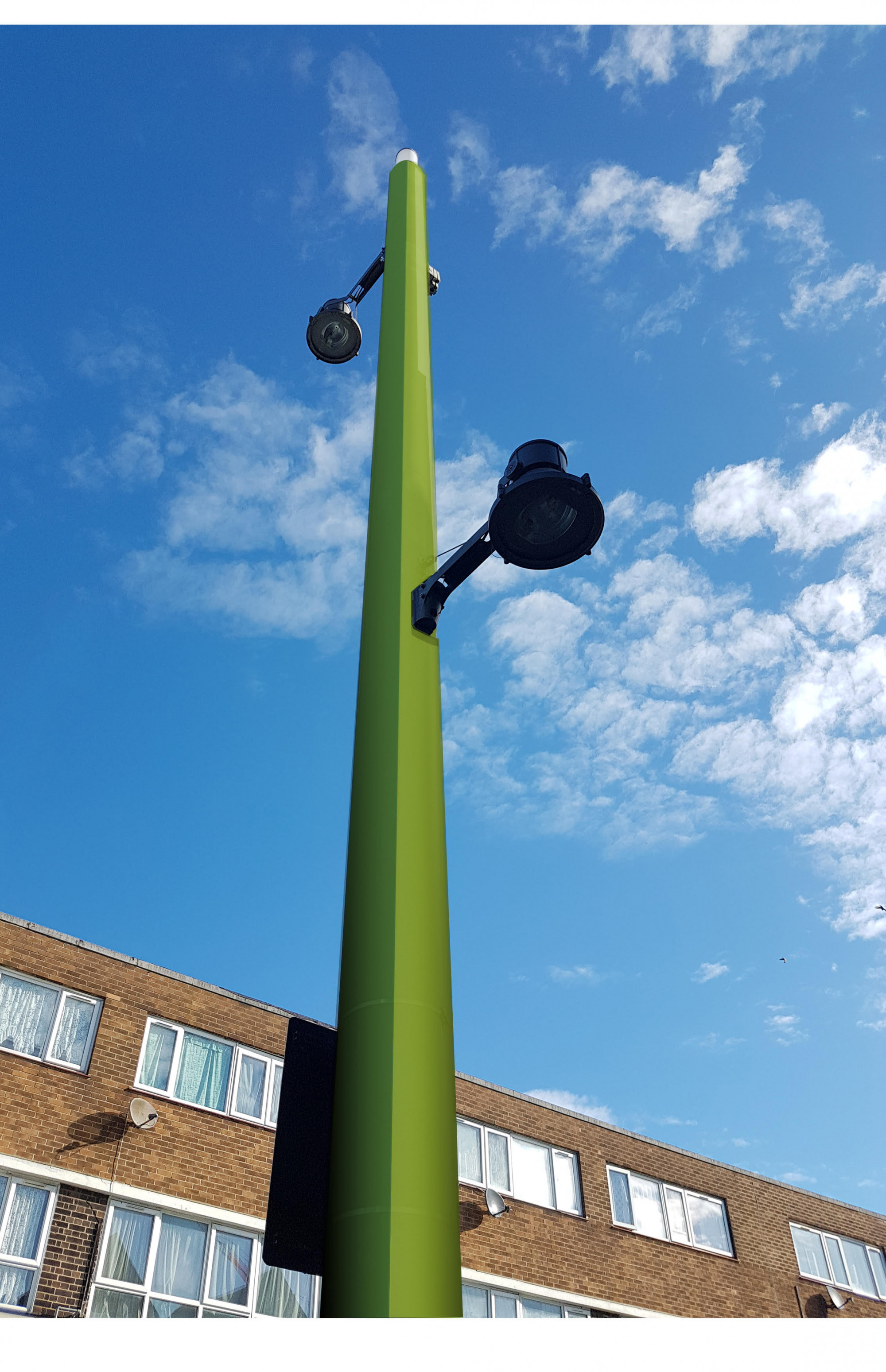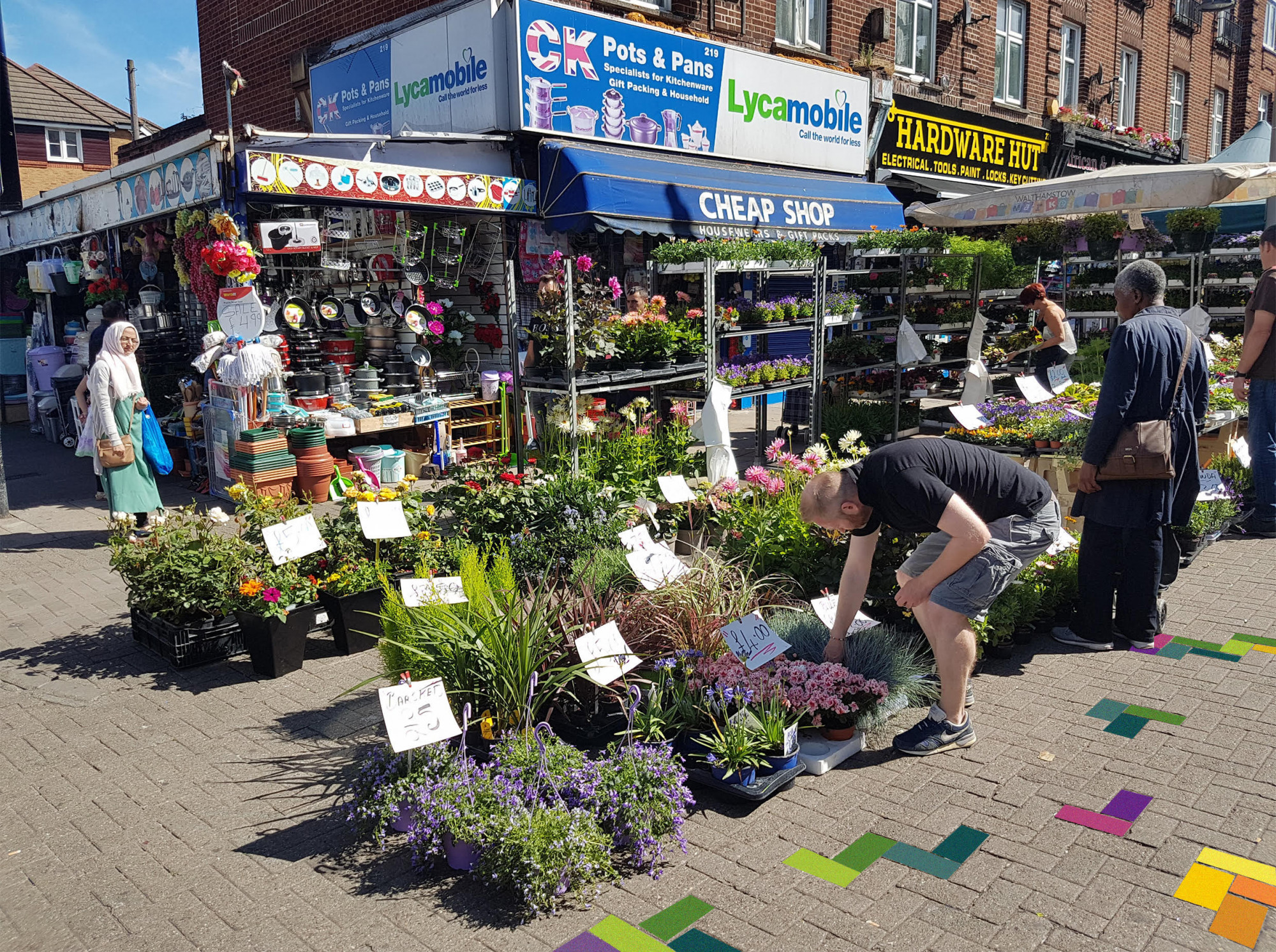 Our Solution
During this process, the heritage of the high street was explored through community storytelling and consultation. A typical busy market high street, the market runs 4 days a week from dawn till dusk, creating a vibrant and multicultural sensory experience, engaging all who walk past. Yet, the infrastructure and streetscape lacked personality and any form of individuality. The road's existing assets are repetitious and lacking in variety and interest, further contributed by the utilitarian style lamp columns which created an overall sense of overbearing throughout the high street.
Mima used a multi-faceted approach to develop a placemaking strategy that seamlessly integrated into the environment by utilising existing key infrastructure from the streetscape. These consistent assets were the lighting columns and paving.
By adapting lighting columns and paving, Mima created environmental beacons and conceptual wayfinding which overlapped colour, navigation and story-telling to help create a sense of place. This converted an existing unattractive asset from bland and overpowering into a stimulating and positive experience for all experiencing Walthamstow High Street.
Mima explored two key themes, with a narrative focusing on history, diversity and culture:
1. Trees: bringing the forest back to the high street through the concept of trees, roots and leaves by:
- Creating an avenue of trees linking the Wetlands and Epping Forest; by using the existing lighting column structures.
- Creating roots from stall holders and shop owners stories and memories; by removing and replacing a series of paving bricks.
- Creating a scattering of leaves using objects and words by removing and replacing random single-paving bricks.
2. Identity: creating an identity for the market from the existing built environment and diverse people who use it.
By using typefaces from Waltham Forest's newly developed brand guidelines and a bespoke colour palette derived from the local setting, the scheme enhanced the look and feel of the area, whilst complementing the vibrant nature of the market and local culture.