Why
Design that connects us
Because design connects us.
Our design, driven by human behaviour connects people to experiences, to places and to process.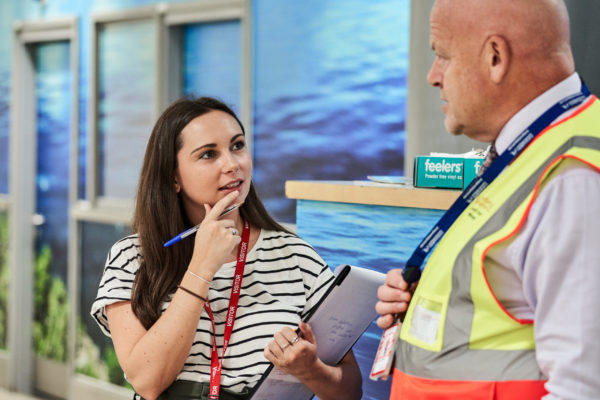 About Us
Because only design driven by human behaviour can create spaces, services and experiences that we can instinctively engage and connect with.
The human lens. People. Collaboration. Curiosity. These are the things that matter most. The micro – those felt experiences, our human connections to a moment, to a place and a process. The macro – those coherent, connected solutions that come from crafting in response to human behaviour.
We have over 40 years of history delivering human-centred design in our previous incarnation as CCD Design & Ergonomics and we're proud of our heritage.
We've always believed people don't buy what you do; they buy why you do it and Mima is driven by the desire to make a positive impact on the world around us.
Find out more about our history, our rebrand and who we are in this video:
Our North Star & Purpose
Understanding Human behaviour
We believe that by deeply understanding human behaviour, we can design spaces, technology and experiences that resonate with people on a profound level.
Solving complex challenges
We tackle the most significant challenges across transportation, cultural, societal and well-being domains, harnessing our expertise in human factors and human behaviour to drive innovative solutions through collaboration & co-creation.
Blending science and creativity
We seamlessly blend deep research, creativity, and insight, honed over decades of experience, to craft both digital and physical solutions that engage, empower and inspire.
Connecting the world to each other inclusively and sustainably
Our work is dedicated to forging meaningful connections between individuals, communities, and the world at large through thoughtful inclusive and immersive design.

Design that begins and ends with people
Our success is measured by the degree to which our designs enhance people's lives. We commit to always placing people at the heart of our design process, ensuring that our solutions are both impactful and enduring.
People
Our value is in our people. Our work is driven by the expertise and personalities of our diverse team.
See Our People here