Why
Design that connects us
Because design connects us.
Our design, driven by human behaviour connects people to experiences, to places and to process.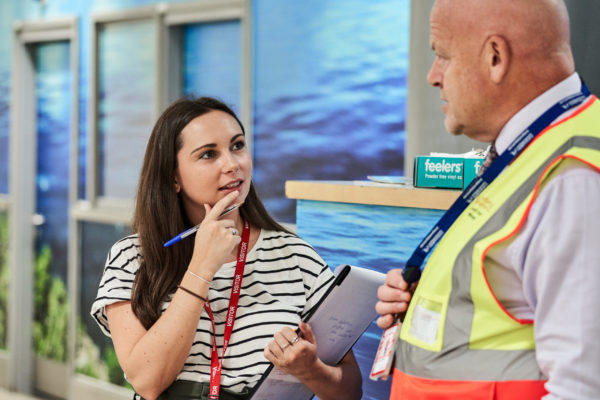 About Us
Because only design driven by human behaviour can create spaces, services and experiences that we can instinctively engage and connect with.
The human lens. People. Collaboration. Curiosity. These are the things that matter most. The micro – those felt experiences, our human connections to a moment, to a place and a process. The macro – those coherent, connected solutions that come from crafting in response to human behaviour.
We have over 40 years of history delivering human-centred design in our previous incarnation as CCD Design & Ergonomics and we're proud of our heritage.
We've always believed people don't buy what you do; they buy why you do it and Mima is driven by the desire to make a positive impact on the world around us.
Find out more about our history, our rebrand and who we are in this video:
Our Values
Be human and respectful
We say we're human-centered. So we need to walk the talk. We enjoy what we do and we want you to enjoy working with us. Work should be fun.
Be curious
We all need to take a step back sometimes and reflect on what we are doing in the context of the world around us. We chose people who are naturally curious and like to see this wider view of things.
Be collaborative
Design work is always only the sum of the people on the team, yours and ours. The best design comes from making them work together as a collective.
Proud to be us
We've got over 40 years history of human-centered design - we're proud of where we've come from and the people we've helped through our design work.

People
Our value is in our people. Our work is driven by the expertise and personalities of our diverse team.
See Our People here