Our Thinking
Design that connects us
Airports shouldn't be distracted by Bleisure
The return to air travel post-pandemic has been led by leisure travellers, who have returned stronger than business travellers, or so we think. We are blurring the lines between leisure and business, extending a work trip into a holiday or extending a holiday with remote working. This phenomenon is called 'bleisure' and has been on the minds of many in the hospitality and travel industry. But is focusing on a new type of traveller, the bleisure traveller, really going to help aviation build better service and experience? We think no - that instead, we should be focusing on the needs people have, not just the reason for travel.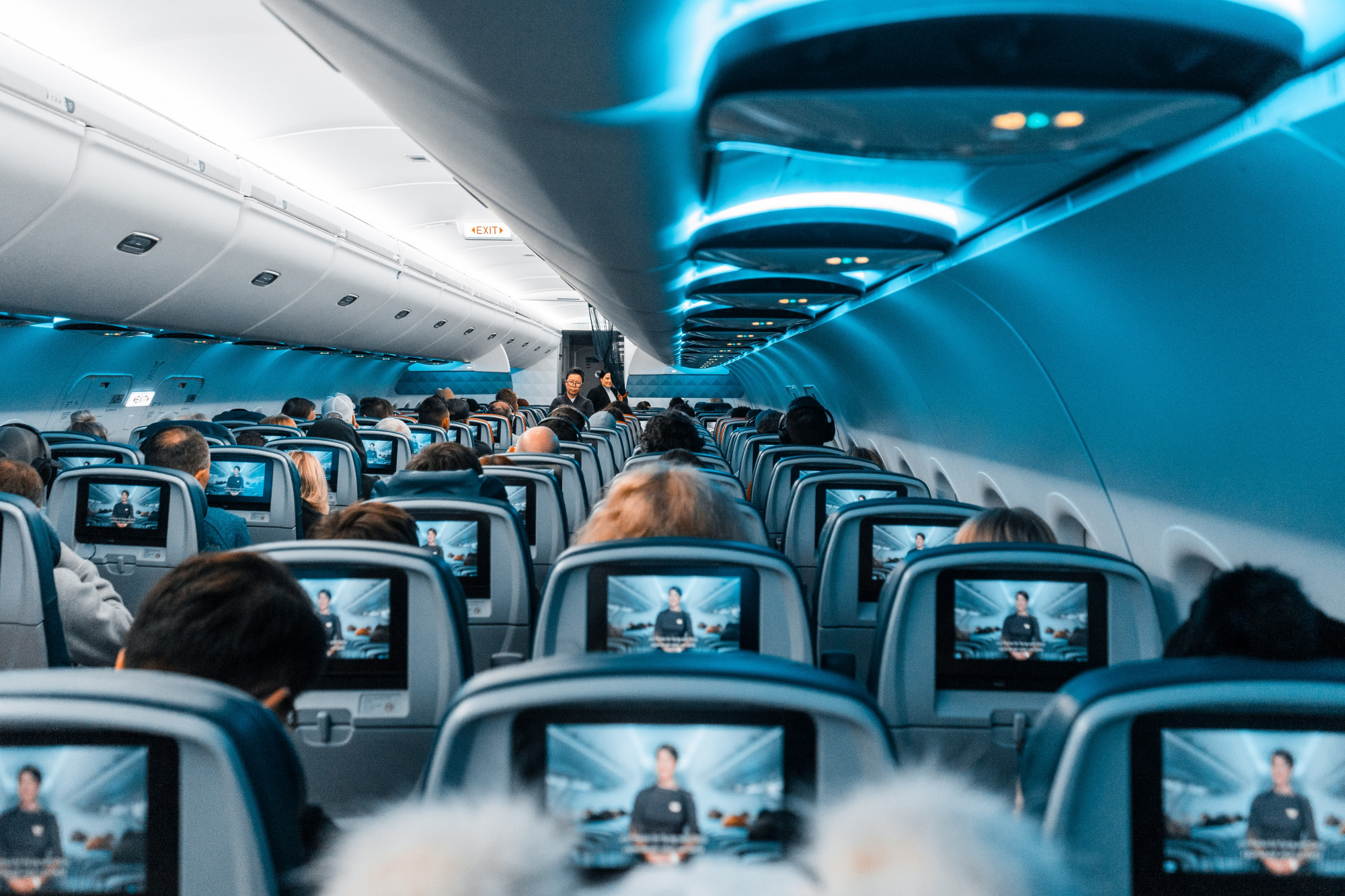 So what is driving the focus on 'bleisure'? In the UK, we have seen a slow return for business travel. This has been driven by working from home being the 'new normal', and many meetings are now effectively delivered virtually - lessening the demand for overseas travel. Sustainability and economic headwinds are also driving the trend. In a 2023 Deloitte report, 40% of European and a third of US companies say that, as of 2023, they need to reduce travel per employee by more than 20% to meet their 2030 sustainability targets. This same report mirrors this in the reduction of travel spending: 'Adjusting for lost growth and inflation indicates that, in real terms, corporate travel will probably be smaller than it was before the pandemic.'

This does not mean we have eliminated the travel bug altogether - quite the opposite. 'Revenge travel' has been trending - after being cooped up by the pandemic, many want to escape and make the most of seeing the world by spending more time abroad. According to Skyscanner, a third of travellers surveyed are thinking of going on more holidays in 2023 compared to 2022, It's unclear how many of these holidays will involve travellers taking their laptops to work remotely for some or all of their trip.
Is this change in travel patterns something that we need to worry about? How do places like airports respond to this change? Fundamentally, what it is telling us is the traditional airport segments are no longer serving us, and how we use data could no longer be giving us the whole picture. It doesn't matter if your customer is a business or leisure traveller - it's about what they need from you. This simplification of customers in these categories (leisure, business and even bleisure) biases us into thinking we know what they need, what is 'typical' for these types of travellers.

Labels like 'business traveller' or 'leisure traveller' can have limited relevance in how users engage with your service. To illustrate this, we have created 2 customer stories.
Traveller 1 is on a trip to a conference. She is travelling with a small bag and needs to answer a few emails before she gets to her flight. Regardless of her reason for travelling, she is always early for the airport. She sits in a cafe with a coffee to read her emails.
Traveller 2 is a couple on holiday for 2 weeks. They like being early for the airport, especially as they have bags to check. They want to find a quiet place to sit before their flight and enter their holiday mode. They go to the cafe to download a movie to their tablet and get a drink with the aim of sitting there until their flight.
These two travellers are, in theory, in two different segments - one is business and one is leisure, but the way they behave in the international departures lounge is the same. They need the same service. This is why we think that the strategy of services in an airport needs to centre around what behaviours and needs you see in your users regardless of any segment label.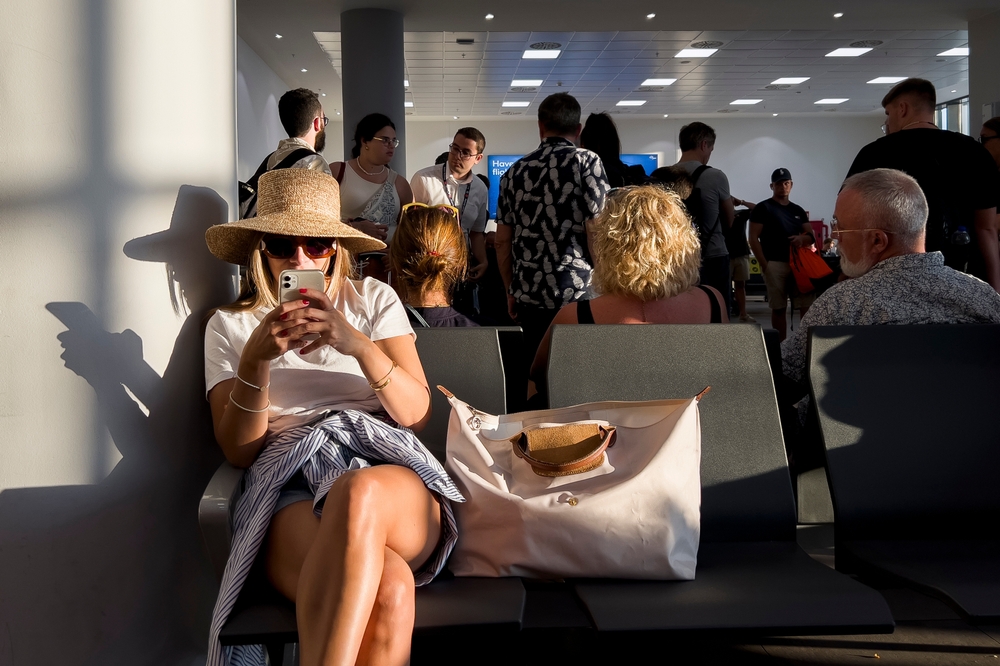 Recently, Mima took a different approach. We undertook a study in an inter-city train station - performing observations, analysing behavioural patterns and interviewing station users to understand how they used the station. As a result, we identified 6 key behavioural archetypes to help inform the station's design. They were;
Tethered - those who pick a central place to sit and wait who might have a member of the group satellite out to get food or something else.

Roamers - those who explore the space and enjoy finding new and exciting places.

Direct - confident travellers that use fast routes and aim to avoid congestion if possible.

Opportunistic - those who might be tempted by an opportunity they see on their way.

Gravitators - those who gravitate to information to seek certainty as their departure time gets closer.

Experience Seekers - those who make time within their planning to explore and enjoy the sights, sounds and experiences of the building as a destination.

For all these behaviours, we identified "pain points" and opportunities for the station's design. How can we help those who are tethered feel like they have the freedom to roam if they want to? How can we provide reassurance, certainty and comfort for gravitators?
If we were to simply design for a bleisure traveller, we might jump to focusing on things like new business lounge concepts or changes to the type of things offered in food and beverage, but when we think about our customers in a new light, we move away from reacting to trends to designing for core needs and expanding and contracting those services based on demand.

Post-pandemic, how we travel is changing, this means what we need from spaces like airports is changing too. Designing for a new hybrid type of traveller, the bleisure traveller, might send us down a path of assumptions, stereotypes and services that ultimately don't meet travellers' needs. If we step away from the labels, we can start to design around the behaviours and core needs of our customers and build a more resilient and customer-centric approach to developing our spaces.

Written by: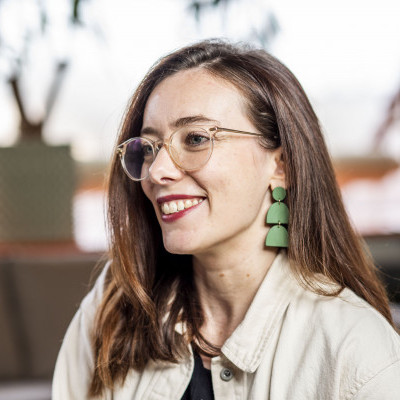 Alice Kennedy
Senior Service Designer
Alice has a wealth of experience supporting organisations to create and evolve their services. She has worked in various industries including healthcare, public sector, finance, and fem-tech. Alice is passionate about co-design and finding solutions in collaboration with users and organisations. Her experience spans all stages of a project with skills in thinking through the strategy to working with engineers to deliver final designs.