Our Thinking
Design that connects us
Wayfinding - Modelling an Exciting Future
Wayfinding is much more than just signs and moving people from A to B.
Done right, it's a complete ecosystem of moving parts designed specifically with the goal of to informing, orientating, educating and even creating a sense of wonder.
Outstanding Wayfinding design works with the architecture, landscape, digital information, landmarks & other visual cues such as lighting, interaction with staff and other people all as a cohesive, well-planned system.
But blending more traditional wayfinding elements with experiential ingredients can elevate efficient wayfinding into exceptional and memorable moments that captivate and engage.
One such element is the use of modelling: both physical and digital.
According to Verified Market Research, the 3D mapping and modelling market in 2020 was valued at USD 3.64 Billion and is projected to reach USD 13.15 Billion by 2028. The potential applications for modelling in all its forms, and from an industry perspective, are hugely diverse. From being used in healthcare for surgery and other medical procedures to manufacturing, where 3D printing, has created a paradigm shift in the industry. An application close to Wayfinding hearts is how architects can use 3D modeling not only for creating but also for representing their structures from any angle to create virtual tours of their designs and ultimately bringing concepts to life and engaging stakeholders and consumers.
We caught up with two experts in two distinct but overlapping fields of modelling; Kevin Palmer, Creative Director at Jack Morton Worldwide and Robert Sims, Model Shop Manager at Grimshaw Architects, to uncover what modelling can do to to enhance the experience of Wayfinding and what the future holds for this exciting and expanding space.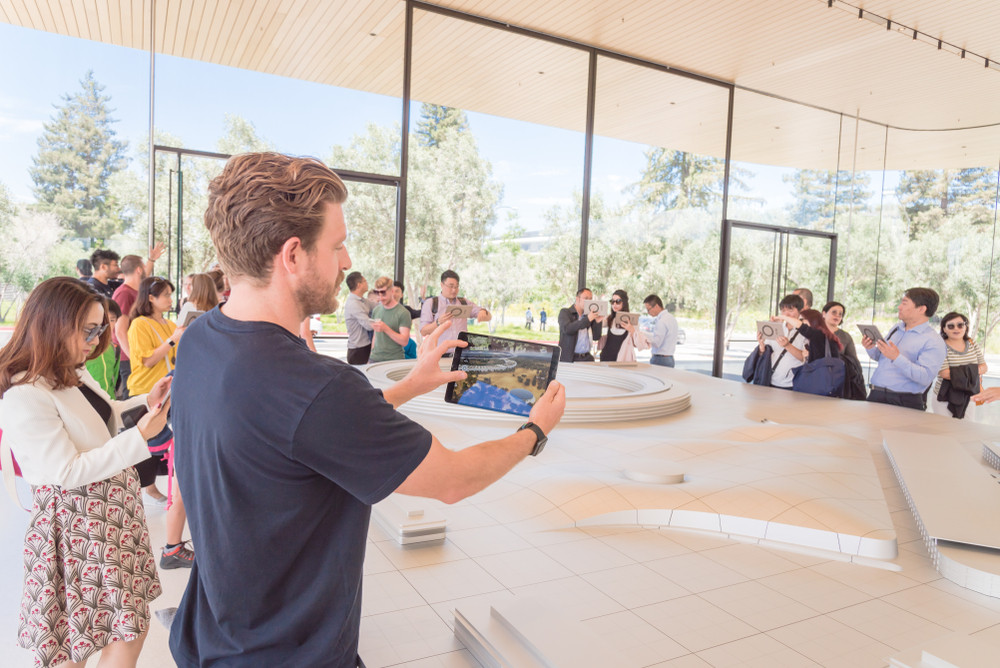 Going beyond the physical
Physical model making is a centuries-old craft that has evolved as new fabrication and material technologies emerge. But as Robert Sims tells us, the leading edge of innovation lies at the interaction between physical and digital. "We base the creation of most of our physical models on existing digital models. But from this, we can now utilise that data further to overlay designs back onto the physical model. This technique was brought to life in the 2021 Summer Exhibition at The Royal Academy: we built large models of Grimshaw's Oman Botanic Garden project and included QR codes around the base, inviting the public to scan the QR code, and experience augmented reality effects on top of the physical model through their mobile phones."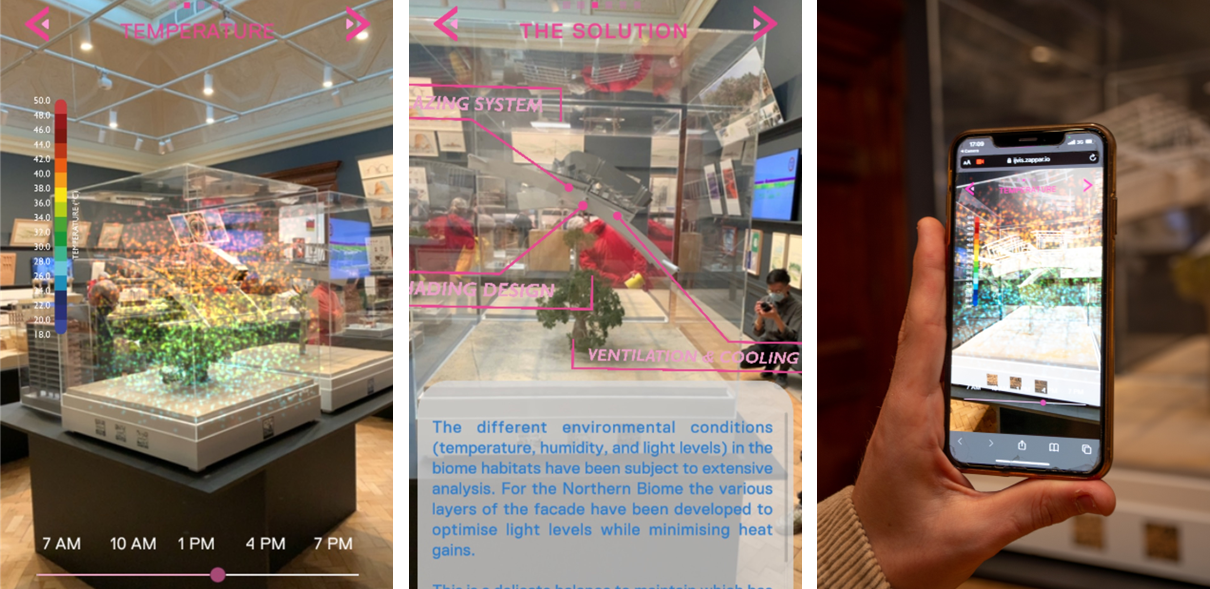 The combination of physical and digital can be implemented across so many different industries and was brought to life with impressive effect in the built environment for Mima's award-winning work for HS2. Mima developed a new tool to test various aspects of the customer journey, with a particular focus on wayfinding. Using a unique combination of 3D modelling of Old Oak Common station using virtual reality (VR), eye-tracking and emotion-sensing technology to develop a sophisticated tool to trial human responses and engagement with the proposed environment and by doing so, gaining a deeper understanding of the navigational prompts needed to allow all users to visually interpret their surroundings and to make informed decisions.
As Robert Sims adds "if you build a model of a train station, for example, as a passenger you need to intuitively find routes through the spaces and locate where transport links are. And that's where virtual and augmented reality helps: it's not just extra information for the sake of it, it brings real value through being able to experience physical models in new ways" Modelling can also play a crucial role at the concept stage too: "if you're at a public engagement for a project like HS2, for example, humanising designs and bringing them to life can be pivotal for stakeholders to buy into projects, seeing streetscapes come to life with bikes and cars and sitting people outside coffee shops offers a familiar sense of scale and helps to convey that sense of community."
It's this mix of digital and physical that Kevin Palmer has seen be so impactful from an experiential perspective in a variety of different verticals; "there's still definitely a place for that feeling of a handmade craft; that crafted, beautiful physical object that's in front of you. However, I'm all for AR and VR and it's really impactful when you put on the VR glasses if you're taking a client with a VR headset to show them those spaces, with people moving around in them with context on the screens. It's really powerful but I think there's something there's still something really charming about a physical model and if you can bring that element of augmented reality to that model as well, it's incredibly powerful."

A sense of wonder Vs digital fatigue
The human imagination is limitless and modelling brings huge creative potential to the built environment. Kevin Palmer's work really highlights what's possible. "We recently worked on a project for Ericsson and we created an architectural cityscape: a city of the future, but we built into that topographically layered cityscape these beautiful 3D printed buildings that rose out of it. You could physically interact with parts of the model and they would then activate content about that object."
The effect is spellbinding and can be seen below.

Whilst the combination of physical and digital modelling can be compelling, both Robert and Kevin are wary of a digital-only policy. As Robert points out: "we are constantly bombarded by the digital world and so our imagination and engagement can be muted if we only use a digital model. When you see a design that has no physical form, a viewer has a singular relationship with it. Yes, it can be immersive, but can also be obstructive, especially when you're trying to sell in a commercial or retail perspective and having to make viewers put on a headset, for example."

At Mima, we're seeing this blend of technology and craft being harnessed across a range of industries. Chris Girling, Head of Wayfinding, explains:


In fact, we've found that using augmented reality fuelled 3D modelling can be an extremely powerful tool, not just to refine our concepts and gain that vital 'in-context' view but also it's a fantastic way of getting buy-in, testing and feedback from the client to iterate, without the need to spend the clients' budget on building wayfinding design and signage asset. A good example of this was our work with Liverpool John Lennon airport.

However as Chris points out, it's the consumer journey that is the key: "whilst creating a more physical, digital experience is paramount, without the end customer at the forefront of the Wayfinding process, modelling and all its creative possibilities and applications, don't fulfill their potential. Making the customer journey as engaging, inclusive and accessible as possible, is the foundational bedrock of Wayfinding for us at Mima."

Written by: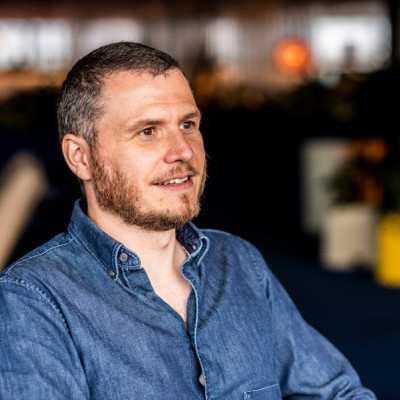 Chris Girling
Head of Wayfinding
A Director at Mima, for over 10 years Chris has delivered a diverse range of large-scale multilingual wayfinding systems for a number of high-profile international clients. Key sectors have covered rail, aviation, stadia and education. Project highlights include a large Metro system in the Middle East, the London 2012 Games and the University of York.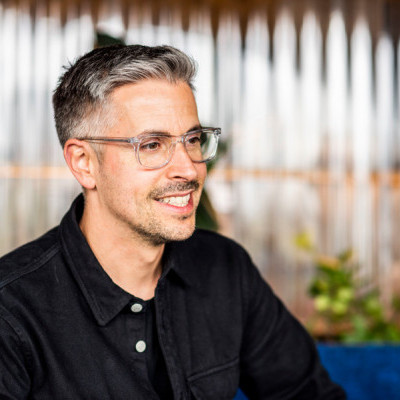 Oliver Bennett-Coles
Head of Marketing
Oliver has over 15 years worth of global marketing experience, managing marketing and new business teams in advertising, media, brand strategy and fast-growth software companies.