Our Thinking
Design that connects us
So, why are we rebranding?
It's 12 years since we last refreshed our brand and whilst that was the prompt, the conversation that evolved uncovered the need to go into something more radical.
The key question that came up with our work with our brand agency Field was: "do you feel CCD Design & Ergonomics represents where you are, who are you and where you want to go?" That question about the next iteration of the company has been ongoing over the last 2 or 3 years.

We could have visually rebranded and kept the name and left it at that. But the collective response to the question was that this was an opportunity to reimagine our identity and that could include changing our name. We knew we could decide what elements we wanted to keep but not just because of an historical legacy but because it's relevant for us now as a business.

It also reflects the changing nature of the challenges that our clients are asking us to help solve and the collective of people we are in 2021. This is where CCD Design & Ergonomics increasingly felt constraining from both those perspectives and not completely aligned with the vision we have for the company in 5, 10 or even 40 years time.
The company I joined in the 90s identified itself as an ergonomics consultancy that specialised in control rooms but with our now in 2021 we have a team with incredibly diverse disciplines and skill sets, from wayfinding to accessibility and inclusion, service design; we have a much greater diversity of people in the company and therefore the positioning of us as ergonomics and design consultancy felt obsolete.
Why mima and not something a little more 'straightforward'?

We wanted to be memorable and interesting with a brand that makes you want to discover more.
It's a tricky balancing act, as you don't want to appear too clever, too literal but above all we wanted to future-proof ourselves and not constrain ourselves in the future.
We wanted the word itself to have a softness and a human quality to it. Something more feminine would feel right and be more in tune with the ever-changing world around us.
mima came from joining 'micro' and 'macro': it was like a perfect encapsulation of what we do but also met our aspiration for a word that felt human.
What do you see as the vision for mima?

Every company has to evolve in response to the world around them. We want to stretch our clients' thinking and the best way to do that is keep adding new perspectives and skills into the business whilst maintaining the common thread of human factors that goes back to our starting place.
As a collective of people, we have a natural curiosity and a desire to keep moving and keep progressing. mima has to grow that philosophy and I want us to find a new voice to champion human-centered design and keep learning. We can always learn more and that is the path to being more useful to our clients and their businesses.
On a personal level I feel like I'm getting close to the company I dreamt of 15 years ago, which was this mix of a really diverse set of skills and capabilities that could play off each other and bring new perspectives and insights to each other and our clients.
We need to be in tune with our customers, as their needs change, we need to be in step with that change and that is fundamental to our vision for mima.

What do you feel is unique about us?

I've personally never seen a company with the blend of experience and people that we have. I've never seen that replicated. Find another agency that can go from a strategic view of an end-to-end service & experience, then dive down to the design of individual touchpoints like a wayfinding system, and then go back around and design the back-of-house operation like in an airport terminal control room.
This is reflected in our competitive landscape, which is incredibly diverse and almost too disparate to be useful to us! Every competitor we look at only covers part of what we do.
I love how unique our collection of expertise and skills are and it's reflected in the variety of backgrounds and the people that we are and I feel that's pretty special.
Is this going to adversely affect the business in any way?

Only in a positive way.
Our rebrand gives us an opportunity to reframe the nature of the conversations we have with partners, clients and prospects, ensuring all our varied disciplines are clearly showcased and utilised to their fullest extent.
We're still the same people, with the same 40 years of experience and dedication to being the best at what we do.
Written by: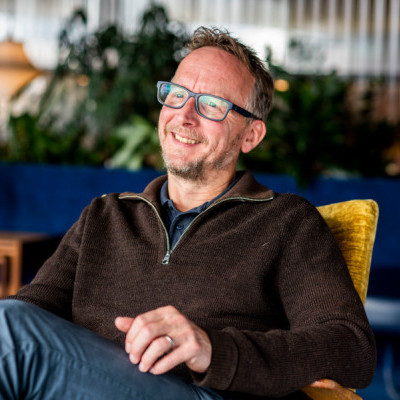 David Watts
Managing Director
David is our Managing Director with over 20 years of practice as a Human Factors and design consultant. He has delivered projects across sectors including rail, O&G, airports, utilities and the emergency services. He has worked with clients such as Network Rail, Siemens, easyJet, WSP, National Express, TfL and HS2.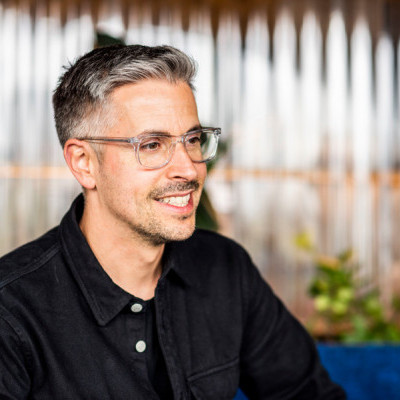 Oliver Bennett-Coles
Head of Marketing
Oliver has over 15 years worth of global marketing experience, managing marketing and new business teams in advertising, media, brand strategy and fast-growth software companies.