Our Services
Design that connects us
Ergonomics and Human Factors
Human Factors and Ergonomics Design put people first.
Our work provides a structured, scientific and evidence-based approach. Using human factors in the design process provides insight into how different people will use or interact with the design solution. It builds interiors to meet peoples' needs rather than forcing them to adapt.
Ergonomics design principles help us to adapt to the people that use facilities and public spaces every day. We consider the small details that can add up to an improved customer experience, money saved, and staff released from time-consuming trouble-shooting tasks. Convenience and ease of use creates a better perception of services that will keep people coming back.
Human Factors Design
There are four human factors that are intrinsic to the customer experience. Physical, cognitive, emotional and cultural. Our design processes take all of these into account when adapting key interfaces, products and equipment to the people who use them daily. When conducting initial research, we include real users, taking into account their feedback and perspectives.
This design principle yields the most results, as it promotes efficiency and seamless flow into every aspect, from the smallest detail to the bigger picture. Industries we work with to implement human factors design include rail, aviation, healthcare and larger retail spaces.
Ergonomics Design
Human-friendly design based on ergonomics design principles causes systems and processes to run smoothly and efficiently with minimal stress and frustration for both customers and staff. This is useful for spaces with high footfall, such as transport hubs.
Designed well, wayfinding signage and key touchpoints keep people moving in the right direction. The goal is simply to use and look at, but the in-depth research and insight work we complete for each project is what makes ergonomics design so effective.


Thinking Articles on Human Factors & Ergonomics
Human factors and ergonomics are revolutionising the way design is used in so many industries. In our thinking articles, we take an in-depth look at related topics and the latest industry innovations.
To find out more please contact our Head of Human Factors, Martin Freer (E: martin.freer@mimagroup.com)
Highlight Case Study – Human Factors & Ergonomics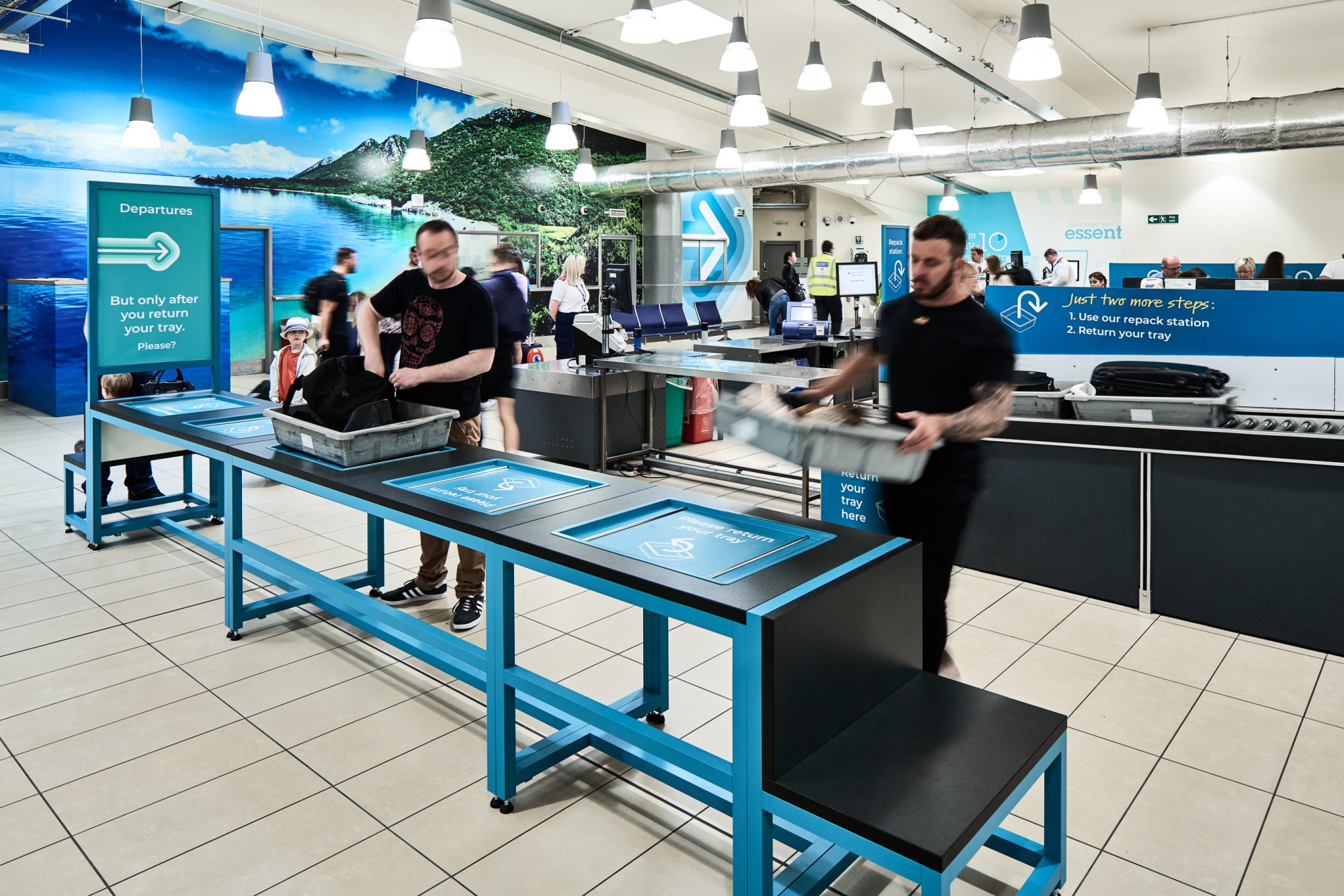 Liverpool John Lennon Airport
The Airport security screening process is an essential and important guard to safe travel. However, it is recognised that this mandatory checkpoint often creates a low point in customer satisfaction at airports. Liverpool John Lennon Airport saw this as an opportunity to review their existing arrangement and inject some design thinking in a bid to improve the passenger experience. LJLA invited Mima to tackle the design challenge.

£250,000
Estimated passenger spend increase as a result of Mima's work
Liverpool John Lennon Airport saw a 15% increase in security throughput. This improved efficiency, unlocked passenger airside dwell time by 1-2 minutes, pushing up commercial sales, estimated to equate to an additional passenger spend of £250,000 per annum.