Wayfinding Design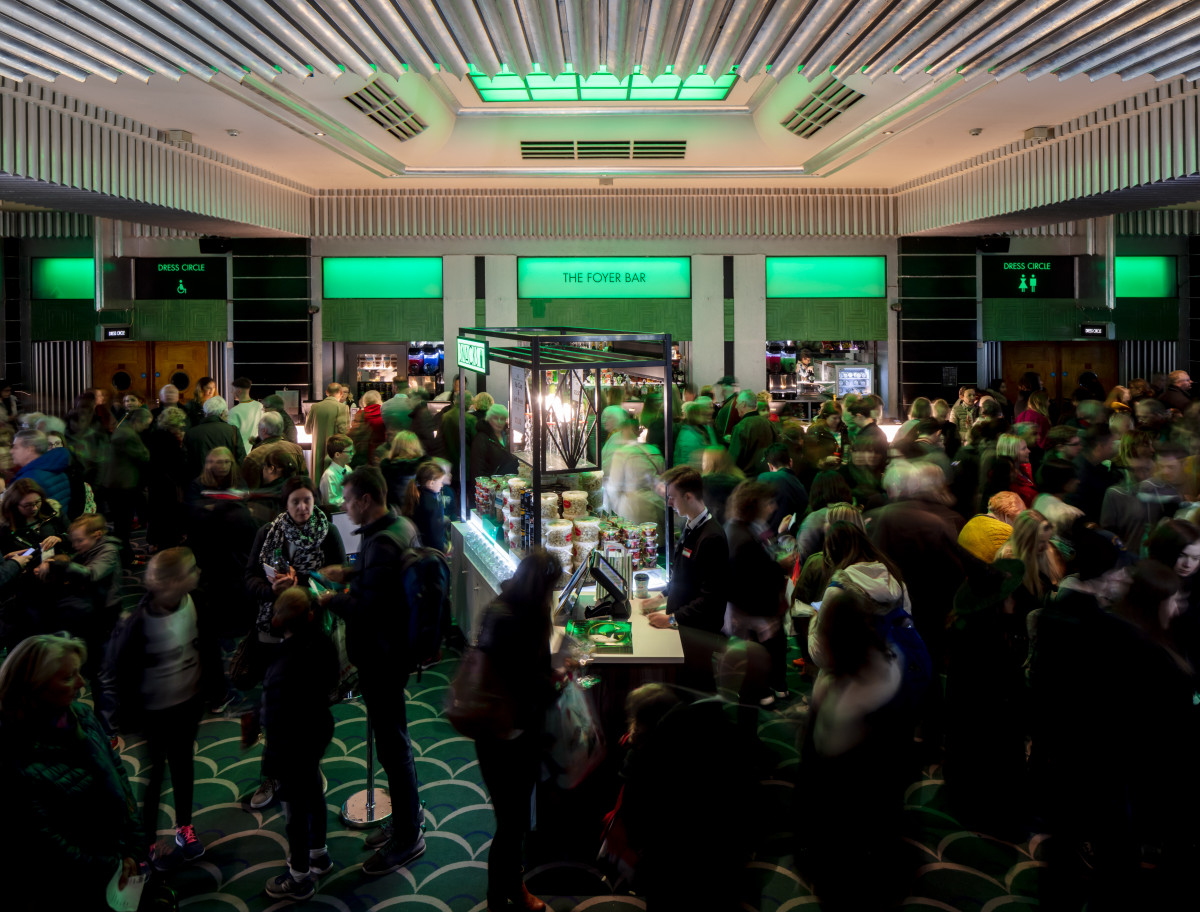 Taking the drama out of finding your way around the Apollo Victoria Theatre
The Ambassador Theatre Group, with 50 venues in the UK, US and Australia, approached Mima to deliver a new wayfinding and signage solution for the Apollo Victoria Theatre in London. We were asked to deliver a wayfinding strategy and a new design solution that built up from their recently redesigned system in the Lyceum. This included concept design, sign schedules, location plans, production artwork and installation.
Our Task
The initial research phase included user-centred workshops with key staff to gauge reactions, opinions & thoughts on the existing wayfinding system and the corresponding effect on their operational services. This gave the staff on the ground an opportunity to share their insights on how the theatre is being used on a day to day basis and where customers were experiencing navigational issues and/or information was missing.
Because of the nature of the building, a 1930s Art Deco theatre, special attention had to be given to the architectural details to make sure the new system was sympathetic to its surroundings. Considerations were made for the interior character, building period, look and feel, brand integration, environmental graphics and particularly to colour and material integration.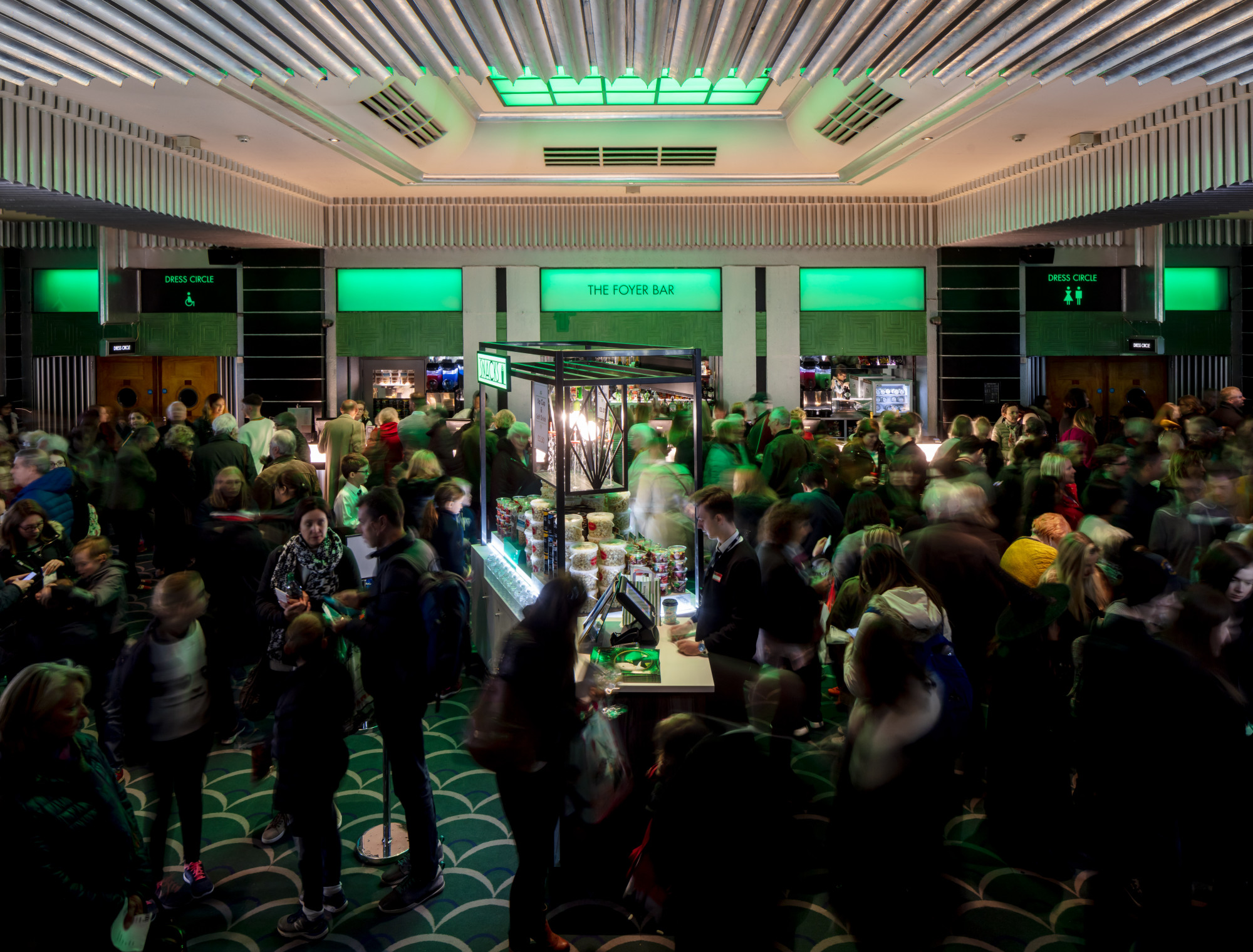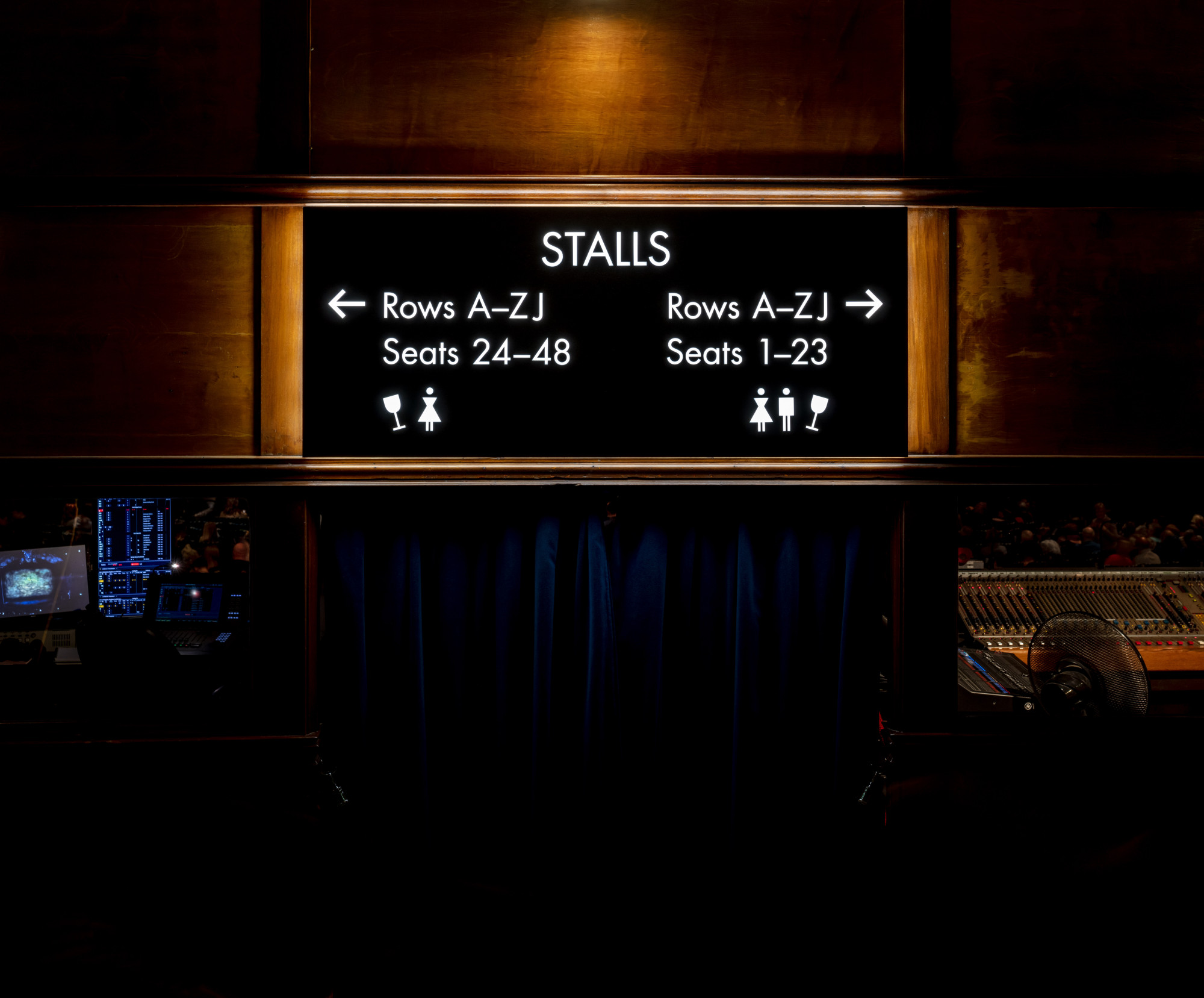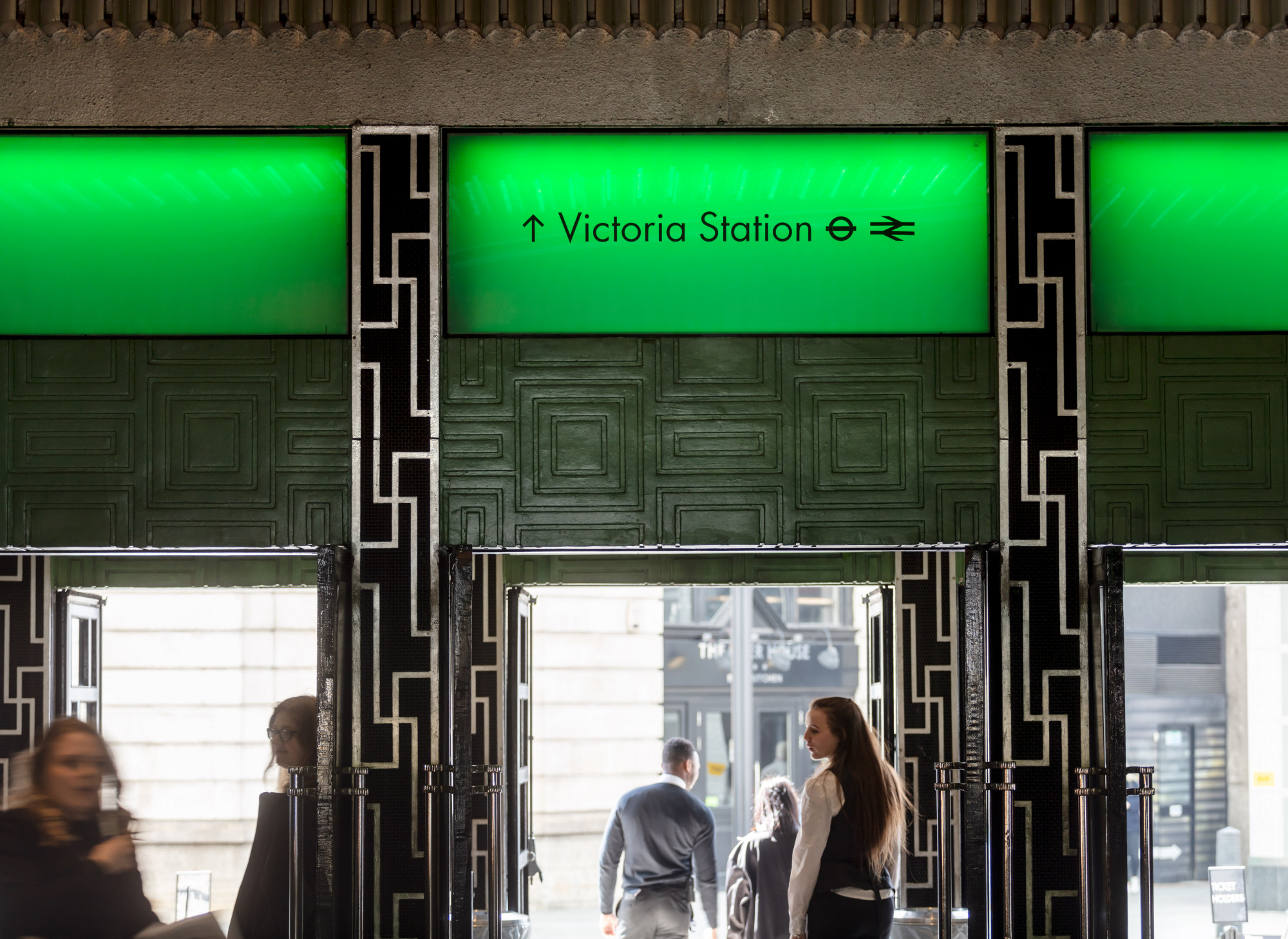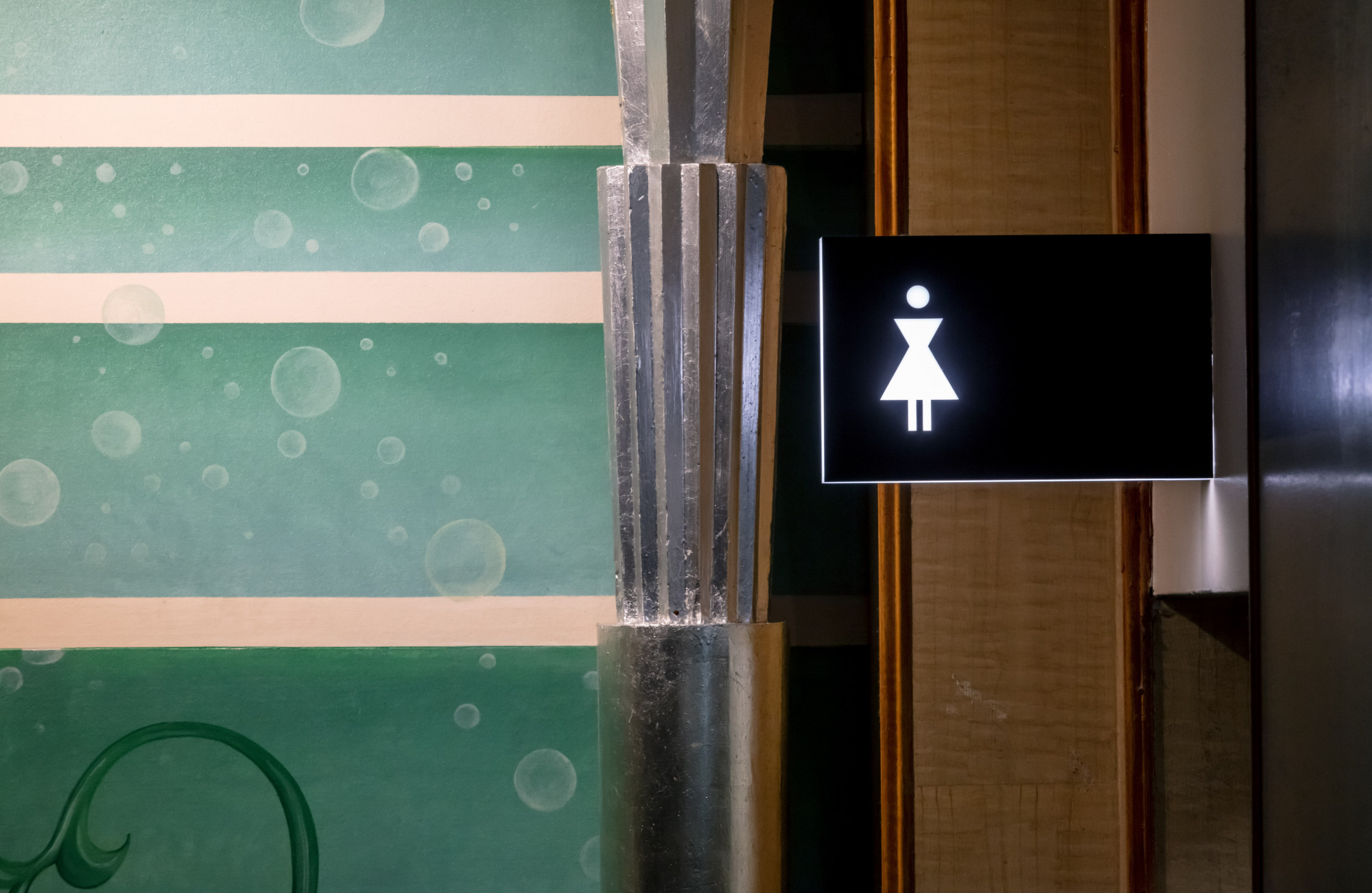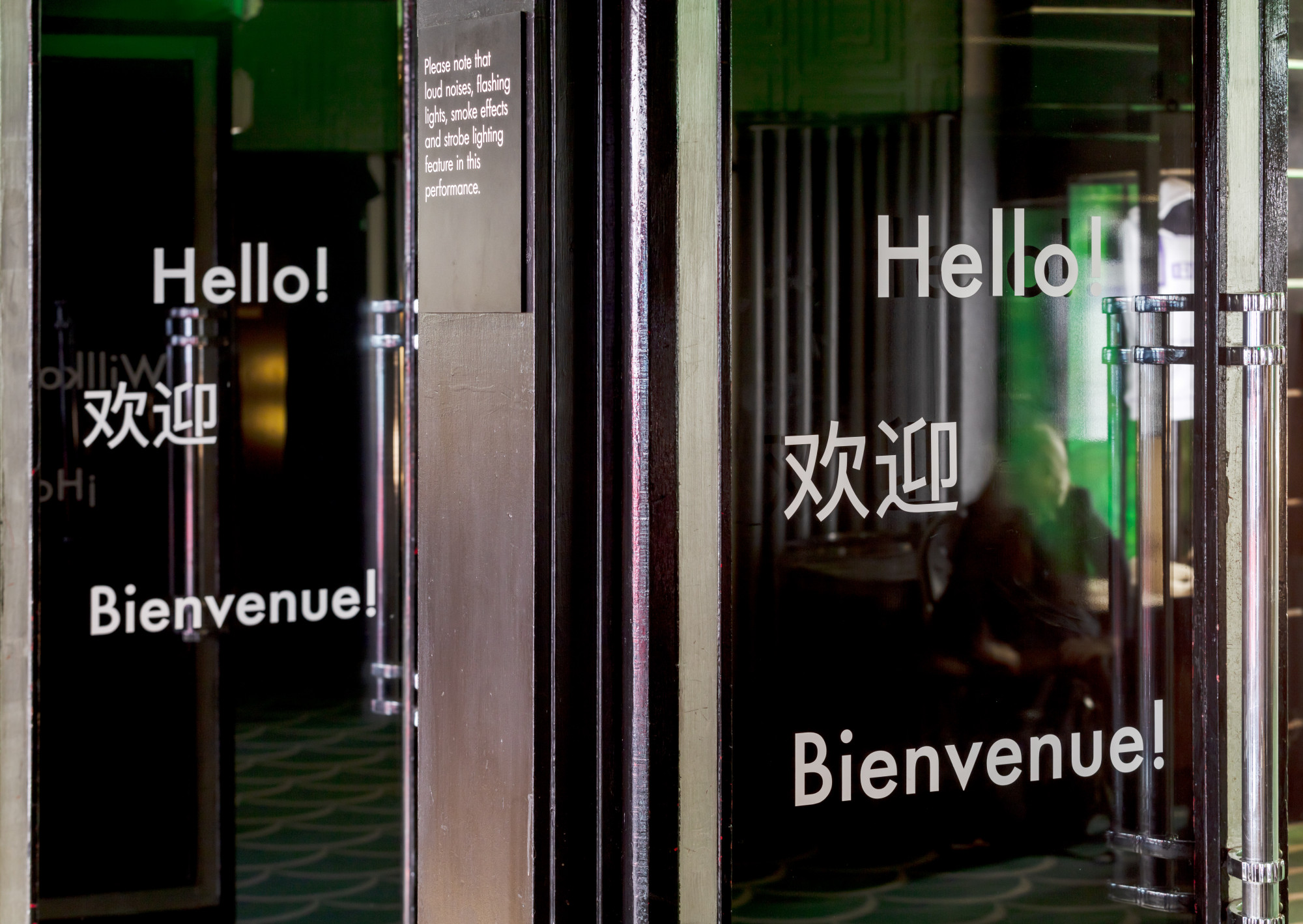 Our Solution
The Wayfinding team, along with members of the Human Factors and Interiors team, spent time in the theatre during peak and off-peak times in order to gain first-hand information on customer flows and their needs and wants. Some of the issues identified included sign positioning and lack of visibility, low lighting conditions, and naming inconsistencies.
In terms of design, some key issues identified included different visual styles between signs, mismatch of fonts, and a weak hierarchy of information. As a result, the design team has created a new improved system that is highly visible but yet blends in within the space giving it a sense of belonging. The kit of parts we have developed, creates a highly versatile system that can use different materials, finishes and colours, meaning that it can be adapted and applied to other theatres in the group, giving them a consistent look that strengthens the ATG brand throughout their venues, and at the same time will look unique to each space.
As would be the intent for all future ATG theatres, our work on the Apollo included close liaison with the supplier and the architect, we supported our client through the complex planning process (gaining listed building consent), hosted and managed the tender process, we've overseen prototyping to create an innovative product solution (resulting in a 25% saving to their budget), we've also project managed installation (marking up sign locations on site and overseeing product quality).
Throughout our contract we've acted as the conduit for all back-and-forth communication between each stakeholder, we provided independent consultancy to ensure our client's interests are well represented; this has been particularly relevant through the snagging process, which is often contentious and certainty was for this particular project.
Due to the success of our work on the Apollo, Mima was tasked to work across the complete ATG portfolio, with the eventual aim to complete 2 theatres each year. As a result, we've now completed projects for Manchester Palace and Liverpool Empire, each having its own colour-way designed to compliment the architecture and period of the venue.