Wayfinding Design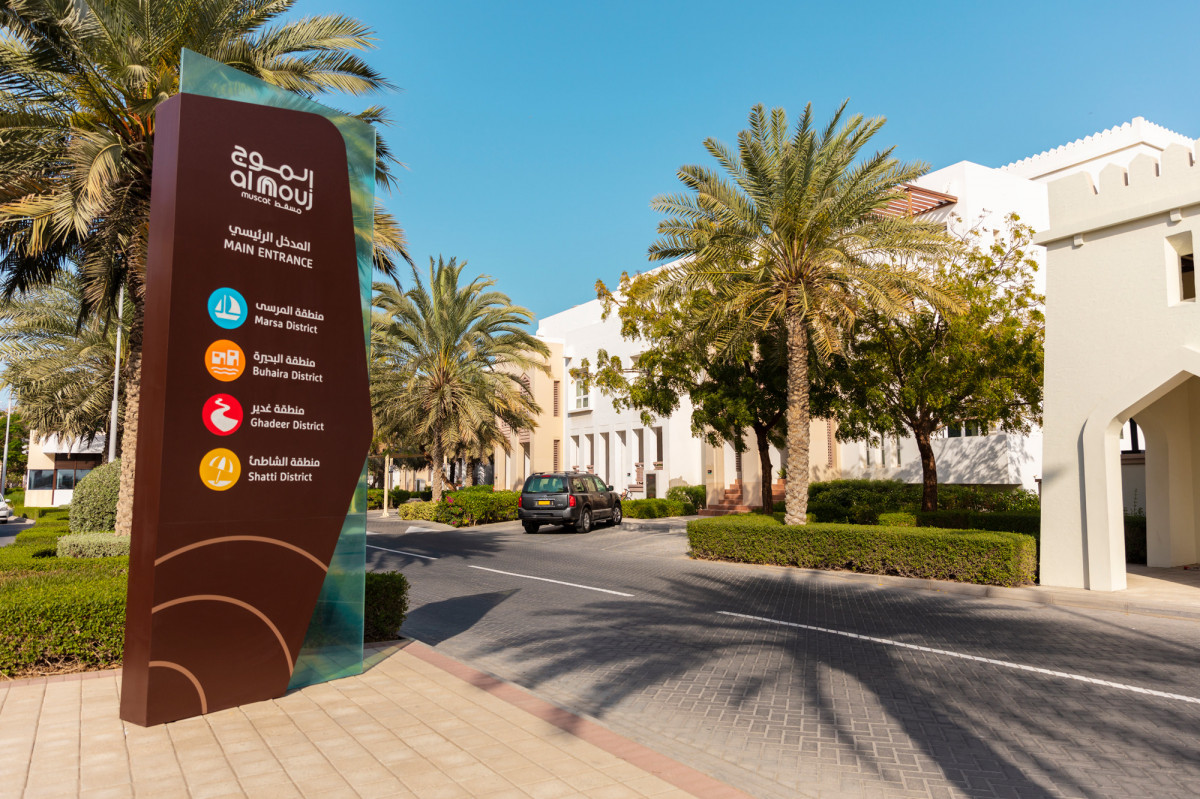 Creating wayfinding to connect visitors and residents to nature
Majid Al Futtaim (MAF), one of the Middle East's most prestigious and high-profile mixed-use developers, commissioned Mima to create a wayfinding scheme designed around the concept of how people interact with, and see, all elements of their environment, and connects visitors and residents of Al Mouj, Muscat, to nature.
Our Task
The brief involved visual development of the master brand across the signage family. The solution needed to promote walking, running and exploration. A technical challenge was implementing an entirely new address system allowing visitors to easily find their way.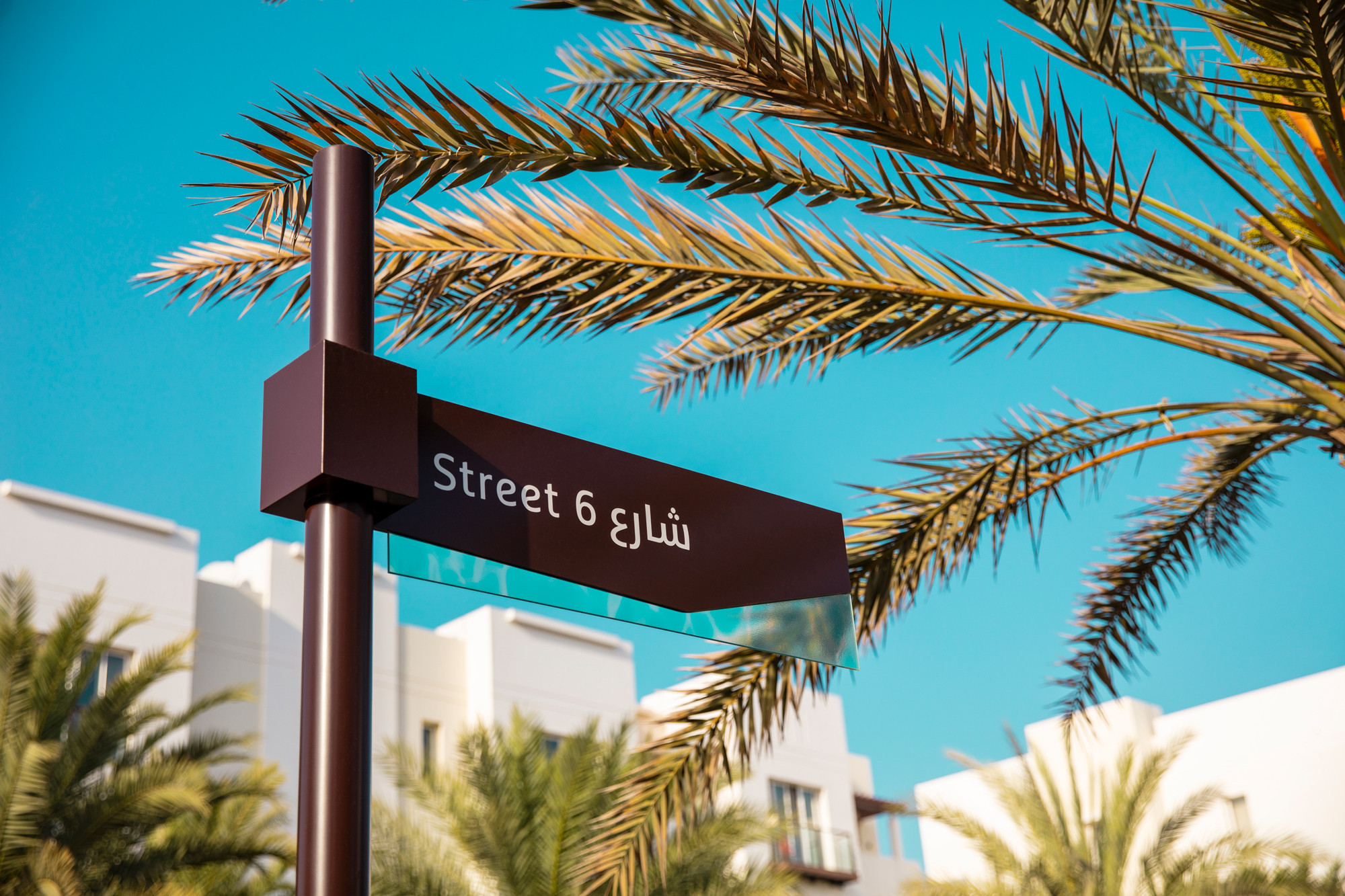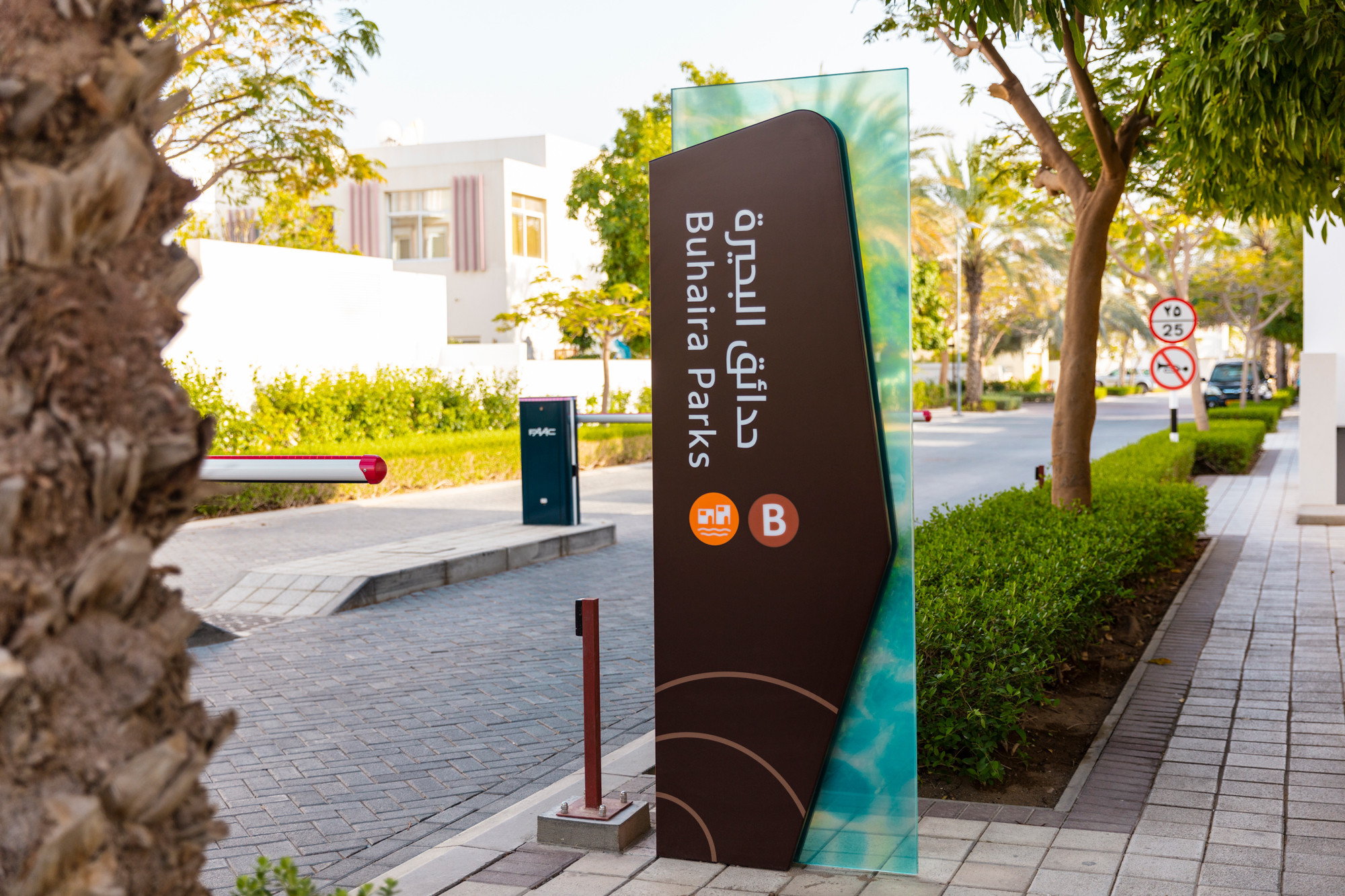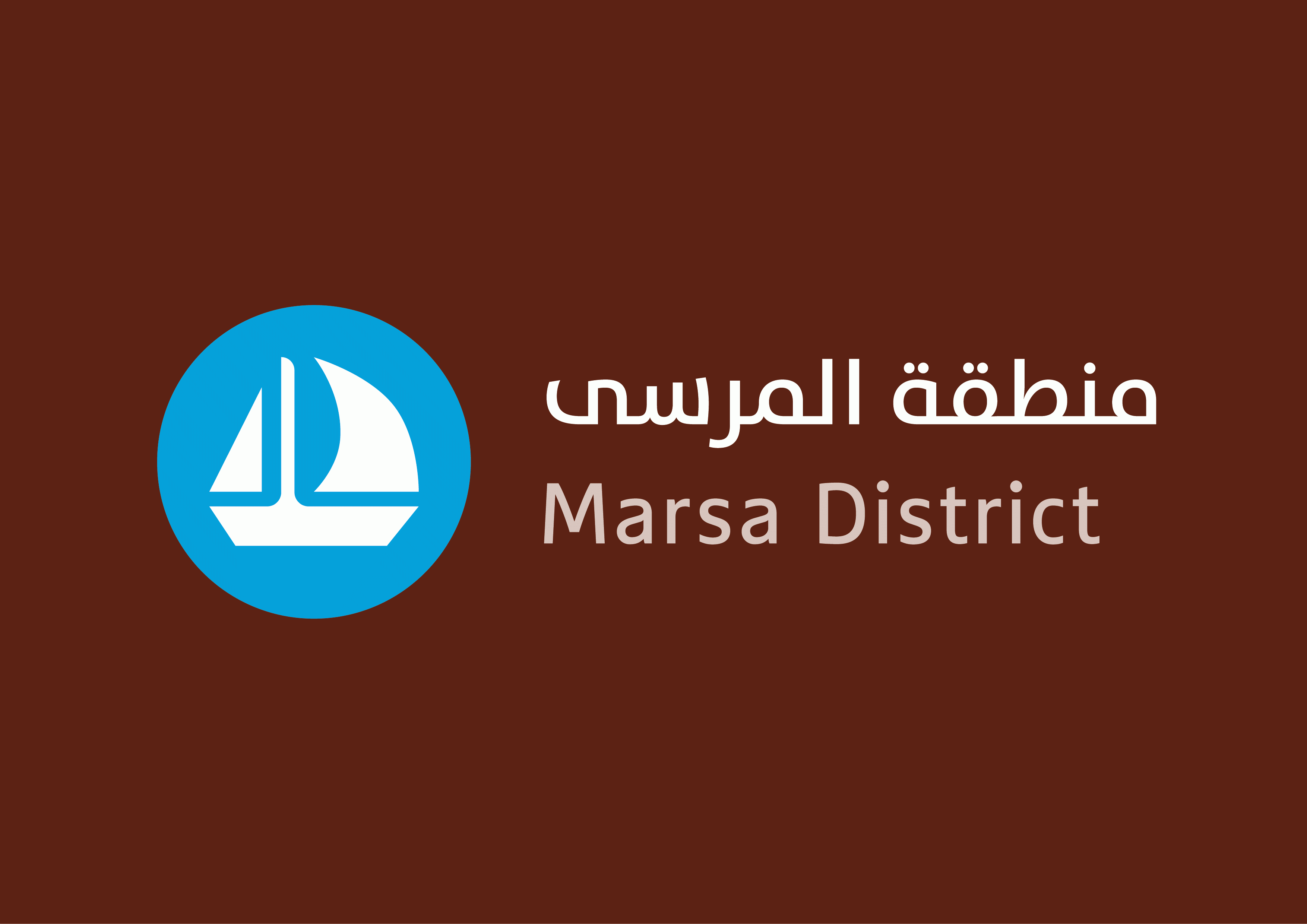 Our Solution
Brand & Design
With the recent completion of a revised master plan and development program, the timing was right to develop an integrated wayfinding strategy to complement this work as well as the existing development to broaden the 'Brand Appeal'. Al Mouj is a destination, so the scheme needed to improve navigation for both the tourism and residential community.
Al Mouj is a waterfront development with both a beach and a marina. A key attraction of the site is this immediate connection to water, and we wanted to permeate this throughout the entire site, not just at the waterfront locations.

Outputs
Our solution has addressed this issue, with a unique product design that utilises a bespoke glass substrate to represent water and the sea, supplemented with an overlaid bronze sleeve designed to represent the land. These natural elements create a tailored visual language that sits comfortably in the environment. The result is a wayfinding system that eminates nature throughout the site.
We have also been commissioned by Majid Al Futtaim to complete the wayfinding strategy and design for the golf course at Al Mouj, and two other mixed-use development sites in Sharjah and Beirut.