Our Thinking
Design that connects us
Closing of Railway Station Ticket Offices - a customer-centric approach
The closing of ticket offices is controversial and is a worrying move for a significant number of passengers who continue to use and rely on this service. While the majority of tickets are now sold either at self-service kiosks, contactless payments at gatelines or online, around 12% are still purchased at staffed ticket offices - this is a minority but, when considering that an estimated 1.4 billion passenger journeys were made in Great Britain within the last year (ORR), still represents a significant number of transactions.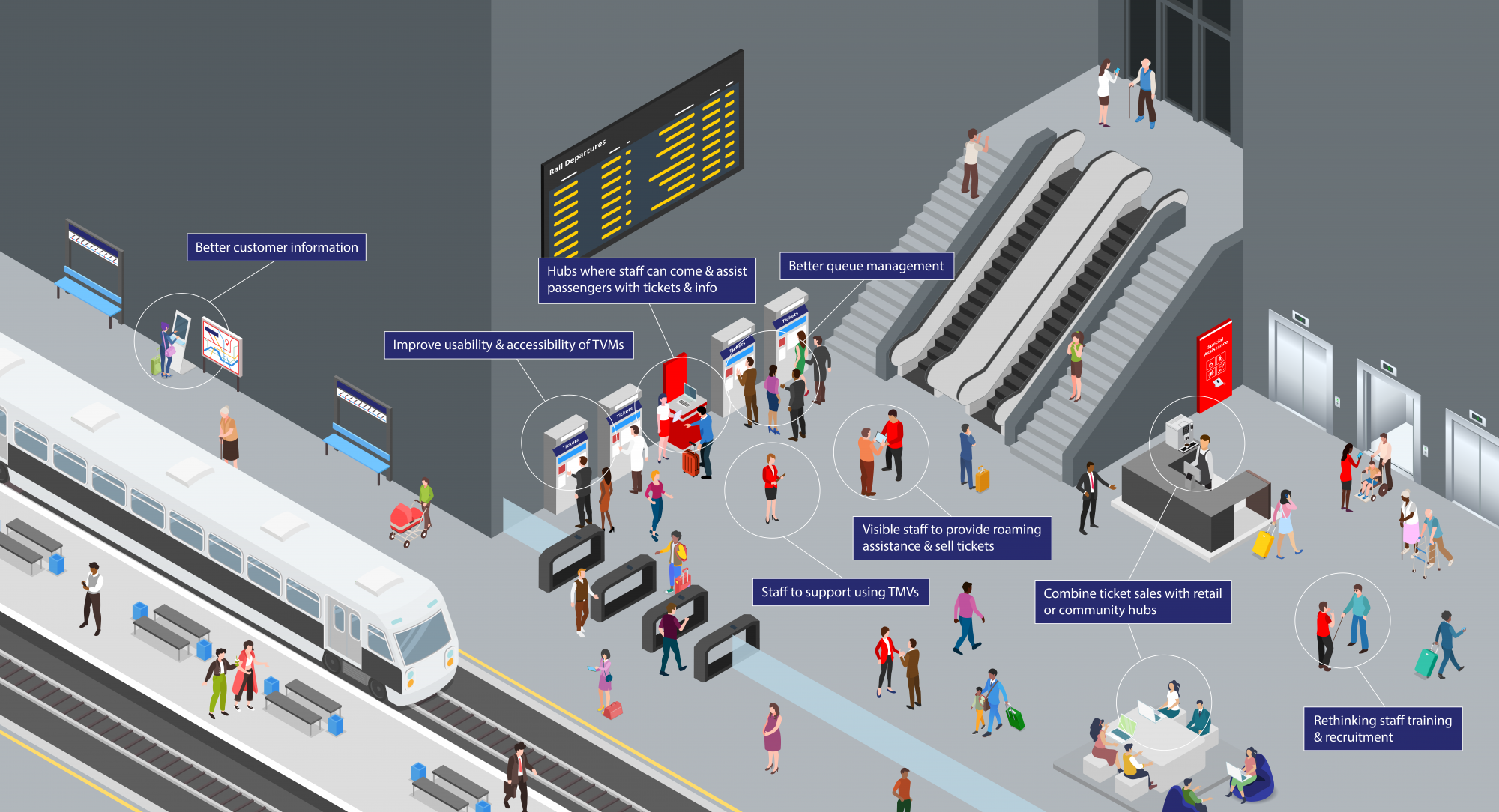 It is possible to make this "modernisation" change and still deliver good customer service and experience but it has to be done in the right way. Some reductions in costs and headcount may result but that can't be the real target. If the actual intention is to increase the number of stations that are unstaffed, then this move is almost guaranteed to negatively hit the passenger experience - however, the Rail Minister has publicly said: "Crucially, no currently staffed stations will be unstaffed as a result of this reform".
The key is what are we trying to do here? Are we modernising the service or taking a backward step and trying to cut costs? The message from DfT is not the latter however this has been greeted with some scepticism, especially by the unions.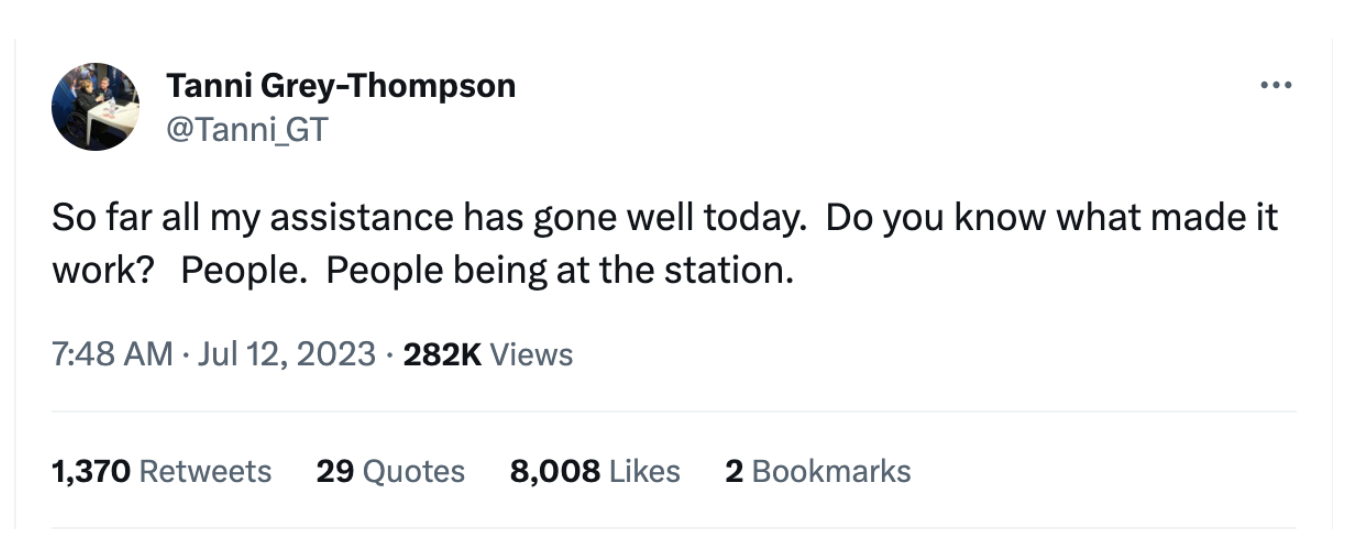 So what might it look like if we are to make this change work and actually improve the service to passengers? We need stations to continue to be a place that are human and where people are at the centre of delivering a service, even if that is more supported by digital interactions.

1. Communication - It is highly likely that the ticketing solution will vary across different station types and lines. It might be that there should be some degree of commonality, especially on a line, but some variation is likely. So the key will be in how train operators can provide information for passengers on what is available at "my station". The communications around the changes and what will be in place at each station are critical. This is particularly important for those who need assistance to be able to prepare for their journey.
2. Visibility - In the station, we still need staff that can provide mobility assistance, advice and sell tickets. They might be roaming so we will need (a) better visibility so they can be clearly identified and appear approachable (e.g. more visible uniforms - for example, as are worn by staff at Dubai Airport or the Apple Store), (b) some recognisable anchor points to note where staff are based, (c) a way to perhaps summon staff when you need them (like you do on an airplane); (d) staff to have tools and equipment needed to advise and sell tickets
3. Ticket vending machine use - The perceived shift to ticket vending machines being the sole means of buying tickets presents a significant cause of concern for many passengers. The current ticket vending machines are generally poor in terms of both usability and accessibility. These need to be improved quickly. They also have reliability issues so what happens when they are broken?
4. Hybrid solutions - In some larger stations a flexible ticketing solution could be implemented - TVMs provide the primary sales channel, these are hosted by trained staff with a few compact "ticketing hubs" interspersed in the line of TVMs, where staff can take passengers who may need extra assistance or have a complex transaction, the hub provides a compact but fully functioning ticketing system for the staff to facilitate the ticket sale and print tickets - providing reassurance and efficient high level of service for transactions that can't be facilitated at TVMs, e.g. advance sales, season tickets, multi-ticket trips, refunds and (if necessary on the route) bike tickets etc. We were part of the team that recently developed a similar hybrid ticketing solution at Gatwick Airport station.
5. Queue Management - In larger stations, with more TVMs and roaming staff, queue management systems need to be rethought.
6. Combining services - To increase efficiencies, there may be there opportunities in some stations to combine ticket sales with other retail in the station, as Merseyrail has done with their Mtogo service.
7. Training - This will be a change for staff and their roles, and will require a different approach to future recruitment. There is also an issue with how staff get a rest from being 'front of house' all the time (and on their feet). Rosters, furniture in the station environment, etc will all have to be redesigned.
8. Information - The ticket office is also a source of information - train operators will need to rethink how and where this is now provided. This is an opportunity in bringing the holder of the information, the member of staff, out from behind a desk. However, as flagged above we are losing the certainty and clarity of where this person is located…so a new service design is required.
There are also some more long-term considerations that can be built on this to continue improvements:
Repurpose - Closing ticket offices creates a new space that can be repurposed with wider benefit to passengers and the local community - this connects with a wider agenda about opening up the station to the community and providing other services. The Rail Reform Group has advocated for creating community hubs which can provide information, services for the community and could also sell tickets.
Future "Tickets" - There are potentially better ways to sell and validate tickets than we see on trains at the moment. So let's rethink the ticket, lose the gateline, maybe even lose the phone.
Redistribute - Might there be an upside to some communities? Could efficiencies that cut staffing requirements at some larger stations allow for some smaller stations that are currently unstaffed gain some staff? If focused on redesign rather than removal, and done so with passengers and staff with varying requirements and preferences at its heart, this could be a good news story.

Closing ticket offices is a significant move for the experience of many passengers, especially those who rely on human interaction and assistance. If cost cutting is not driving the change, then a supported experience can still be delivered but it needs careful consideration and the design of a number of key interventions to make it work.

Written by: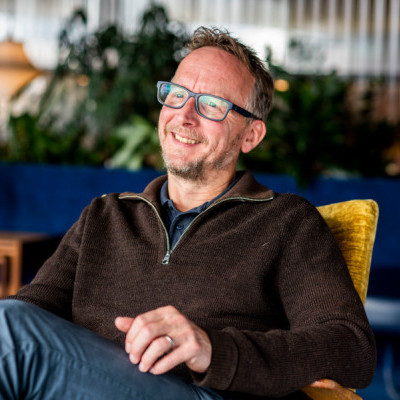 David Watts
Managing Director
David is our Managing Director with over 20 years of practice as a Human Factors and design consultant. He has delivered projects across sectors including rail, O&G, airports, utilities and the emergency services. He has worked with clients such as Network Rail, Siemens, easyJet, WSP, National Express, TfL and HS2.