Working at Mima
Design that connects us
Design Student Placement
Full time
Mima is looking for a Design Student for a year-long, hands-on placement supporting both client and internal projects across the range of disciplines and applications in which we work.
We want someone who will bring creative thinking and ideas to our projects; someone who can communicate and interact well with each of us and our clients.
You should have good design skills that ideally work across a blended mix of graphics, visual 2D and 3D, digital and animation. Experience in Adobe Creative Suite. Experience and other tools would be useful.
You will have a mentor nominated from our fantastic design team. They will work with you throughout the year to ensure you are getting the most from your experience at Mima.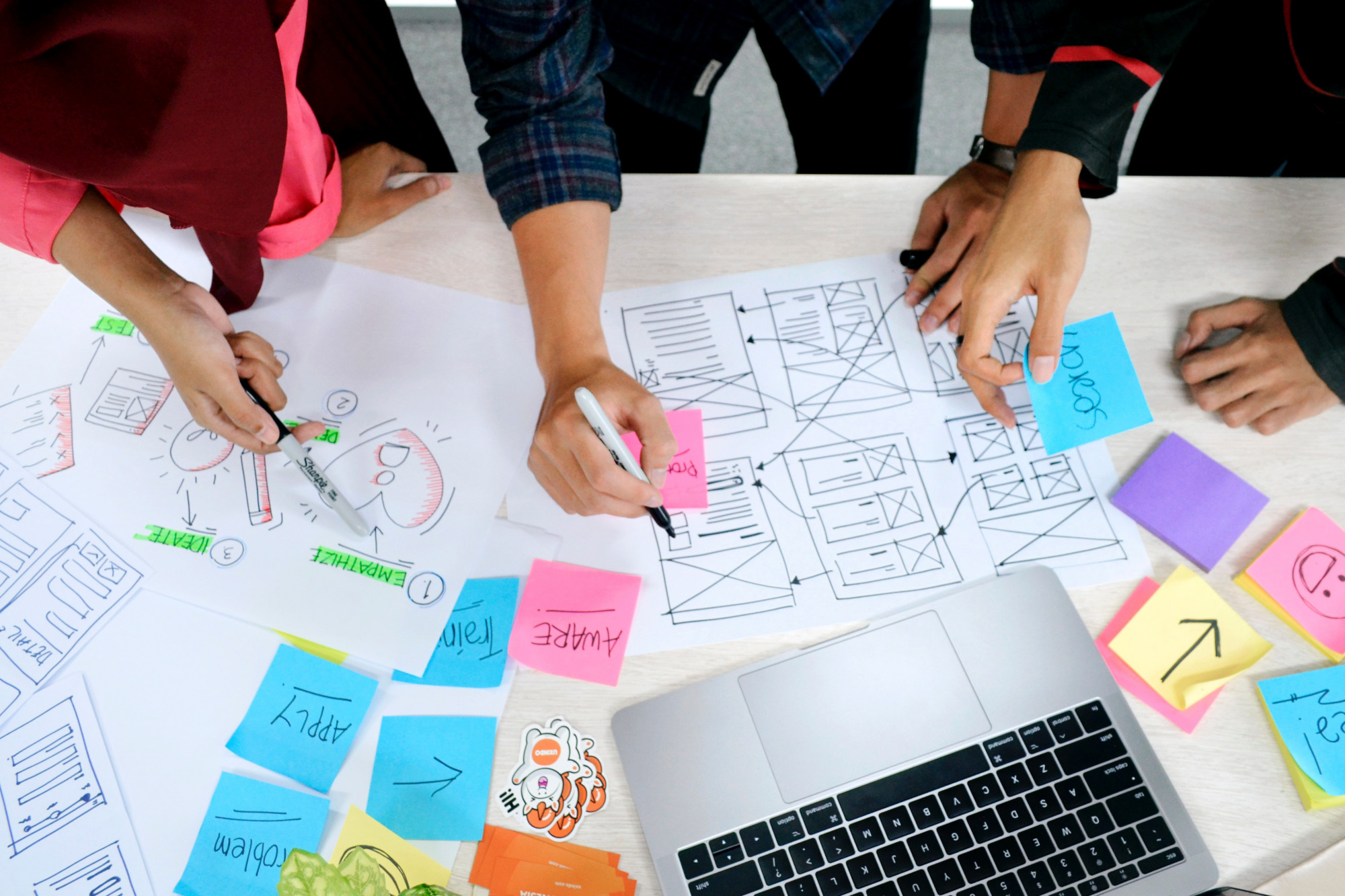 You will need to show that you are great at:
- Working in a multi-disciplinary team
- Working independently
- Presenting ideas quickly and effectively using a range of media both traditional and digital
- Positive and creative problem solving
- Identifying, scoping and conducting self-motivated projects
- Managing and prioritising the tasks you are given
- Using your own initiative
- You must demonstrate your passion for human-centered design and inclusive design.
Mima is a multi-disciplinary design practice with over 40 years of history delivering human-centred design. We've always believed people don't buy what you do; they buy why you do it and Mima is driven by the desire to make a positive impact on the world around us.
Our clients include HS2, National Maritime Museum, CERN, NHS, Heathrow Airport, Paris 2024 Olympics, V&A, York University, Etihad Airways, Jaguar Land Rover, Dubai Expo 2020 and Network Rail. Currently around a third of our work is international.
We are a multi-disciplinary team, so you'd be working with Human Factors/Ergonomists, Design Researchers, Inclusive Design & Accessibility experts, Service Designers, Wayfinding & Information Designers and Interior/Product Designers. The Mima team is currently just over 30 people.
Mima's main studio is located in East London - at Second Home Spitalfields - where you would automatically become a member giving you access to their events, socials and various activities. We also have a number of satellite studios throughout the UK.

Find out more about what our staff say about working at Mima here
- The Placement position of up to 12 months with only one position available
- Salary: £19,000 for the full year (pro rata if the placement is less than 12 months)
- 25 days of paid holiday included


The role is based in our London studio. We are a hybrid-working company, so it is possible to work from other locations, including home, for some days each week. But the majority of time will be spent in the studio.
Once we have all the applications in, we will review and shortlist a small number for interview. We will schedule an interview day when all of the shortlisted applicants are invited into the studio to present their work and discuss the placement with our team. There will then be an opportunity to meet others from our team in a more social setting (probably in the pub). We will make our decision on who gets the placement within a few days.
To apply, please send your CV and portfolio to hireme@mimagroup.com. The deadline for applications is Friday 31st March 2023.
---
Salary: £19,000/yr
Location: London, UK (Hybrid)
To apply: Click here